The Cupra Born is the brand's first fully electric car, and it is now available to order. The first model version has a 150 kW (204 horsepower) with a 58 kWh battery. It starts at 37,000 euros – price without any government incentives. The first electric vehicles will be available for purchase in November.
According to the WLTP standard, the lithium-ion battery with a capacity of 58 kWh can store energy for roughly 420 kilometers. The battery can be charged from 5 to 80 % capacity in 35 minutes with a charging power of 100 kW. The Cupra Born electric car sprints from a standstill to 100 km/h in 7.3 seconds because of the rear-wheel-drive system, which produces 150 kW (204 hp). The Cupra Born has a top speed electronically limited to 160 km/h. The average consumption per 100 kilometers is 15.4 kWh.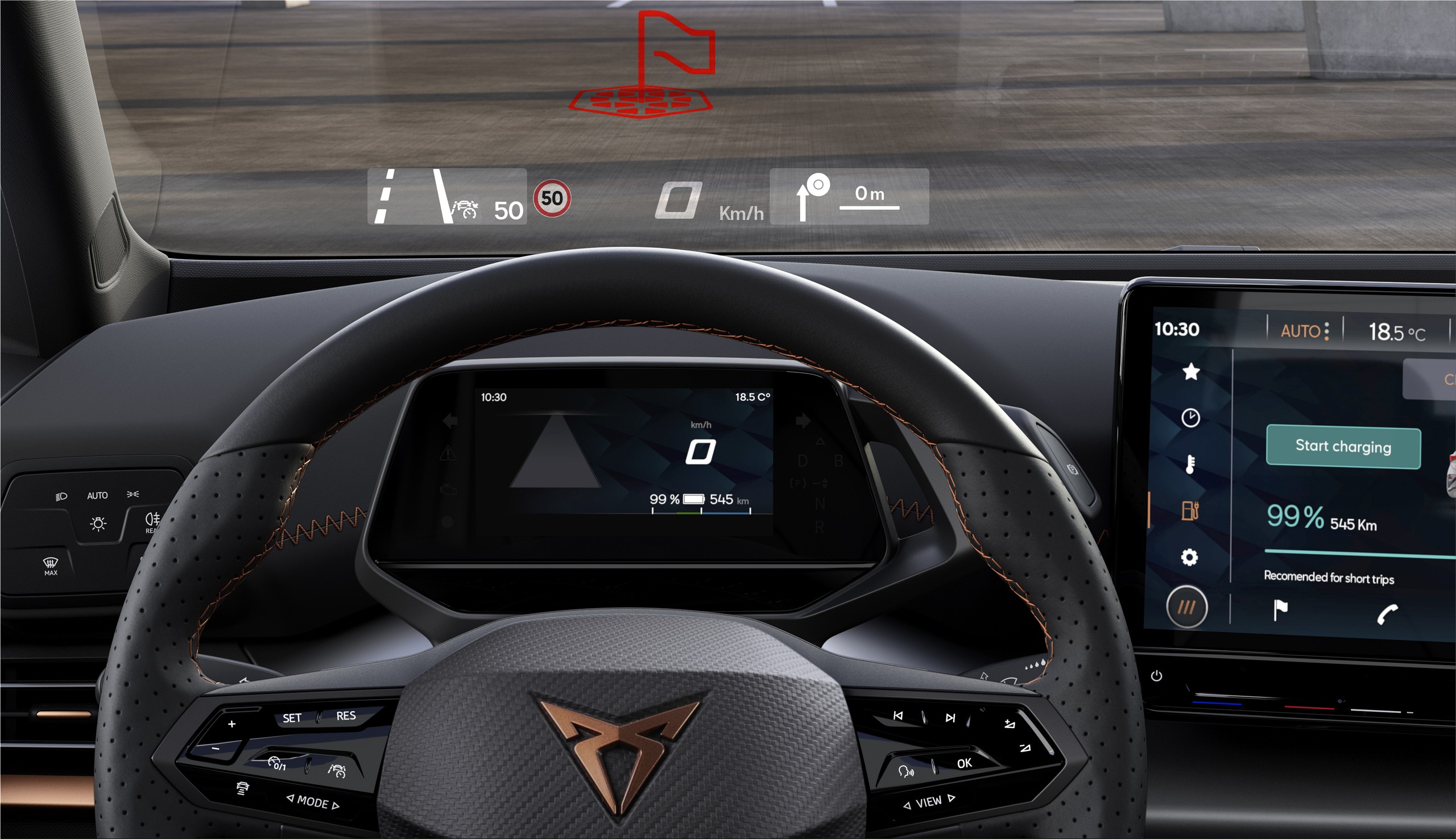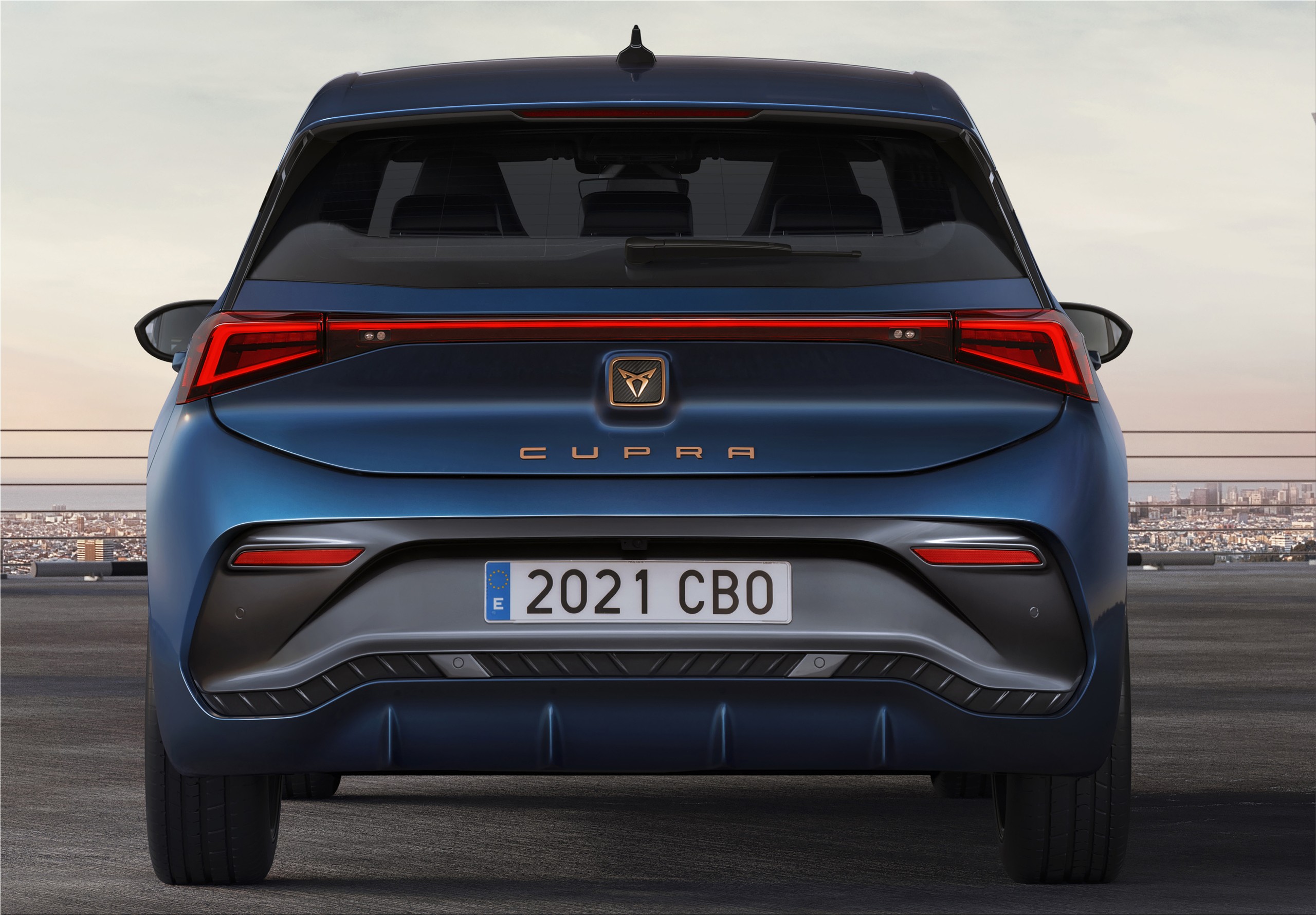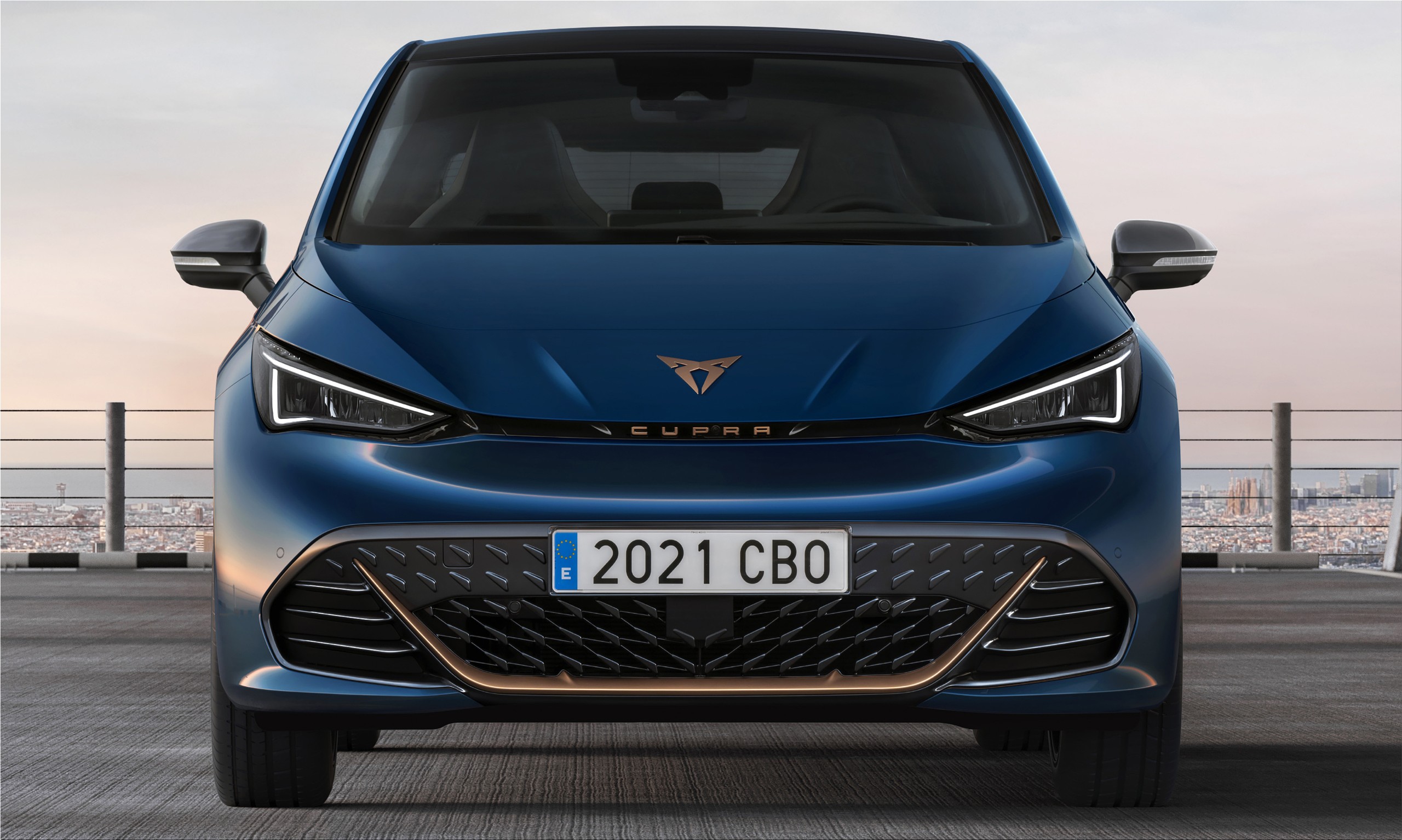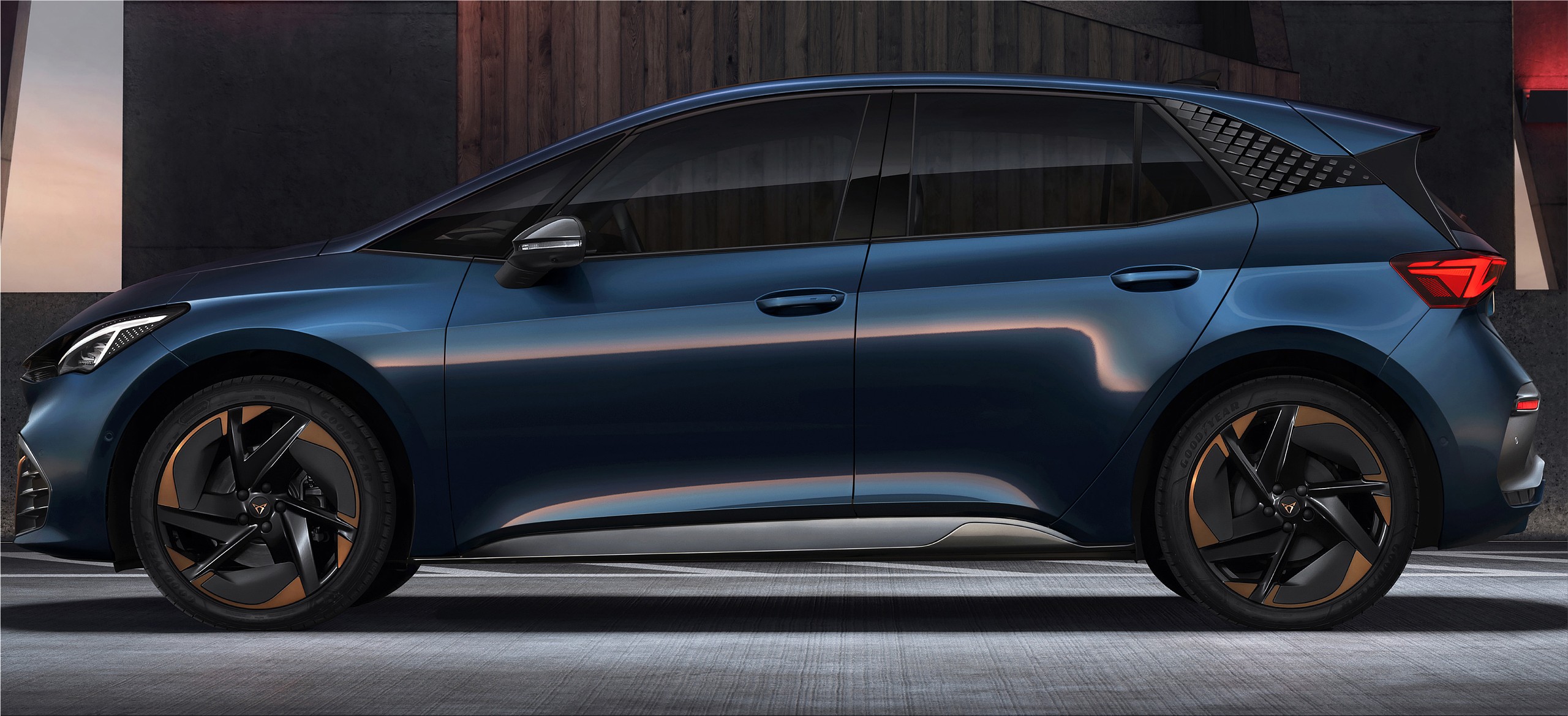 The Cupra Born's advanced electric drive technology ensures a thrilling driving experience. Moreover, it demonstrates how well electrification and performance can work together. That makes it a commercial game-changer, it helps reduce CO2, but it does so without making any concessions due to its dynamism.
Three more Cupra Born electric cars will be released in the coming months, each with varying performance levels and battery capacity. Each electric vehicle with a power output of up to 170 kW (231 hp). The first two models should be available for ordering by the end of the year, with delivery in February 2022. Their battery capacities are 58 kWh and 77 kWh, respectively. The expected range is between 420 and 540 kilometers. The Cupra Born entry-level model with 110 kW (150 hp) and a 45 kWh battery for an as-yet-undefined range, which will be available in the second quarter of 2022, completes the driving range.
The Cupra Born electric car is based on the Volkswagen Group's MEB platform, which is the same one used by the Volkswagen ID.3, a model with which it shares a good part of its elements.
The Cupra Born has an external length of 4,322 mm, a width of 1,809 mm, and a wheelbase of 2,767 mm, making it similar to a traditional compact Seat Leon but with additional passenger space.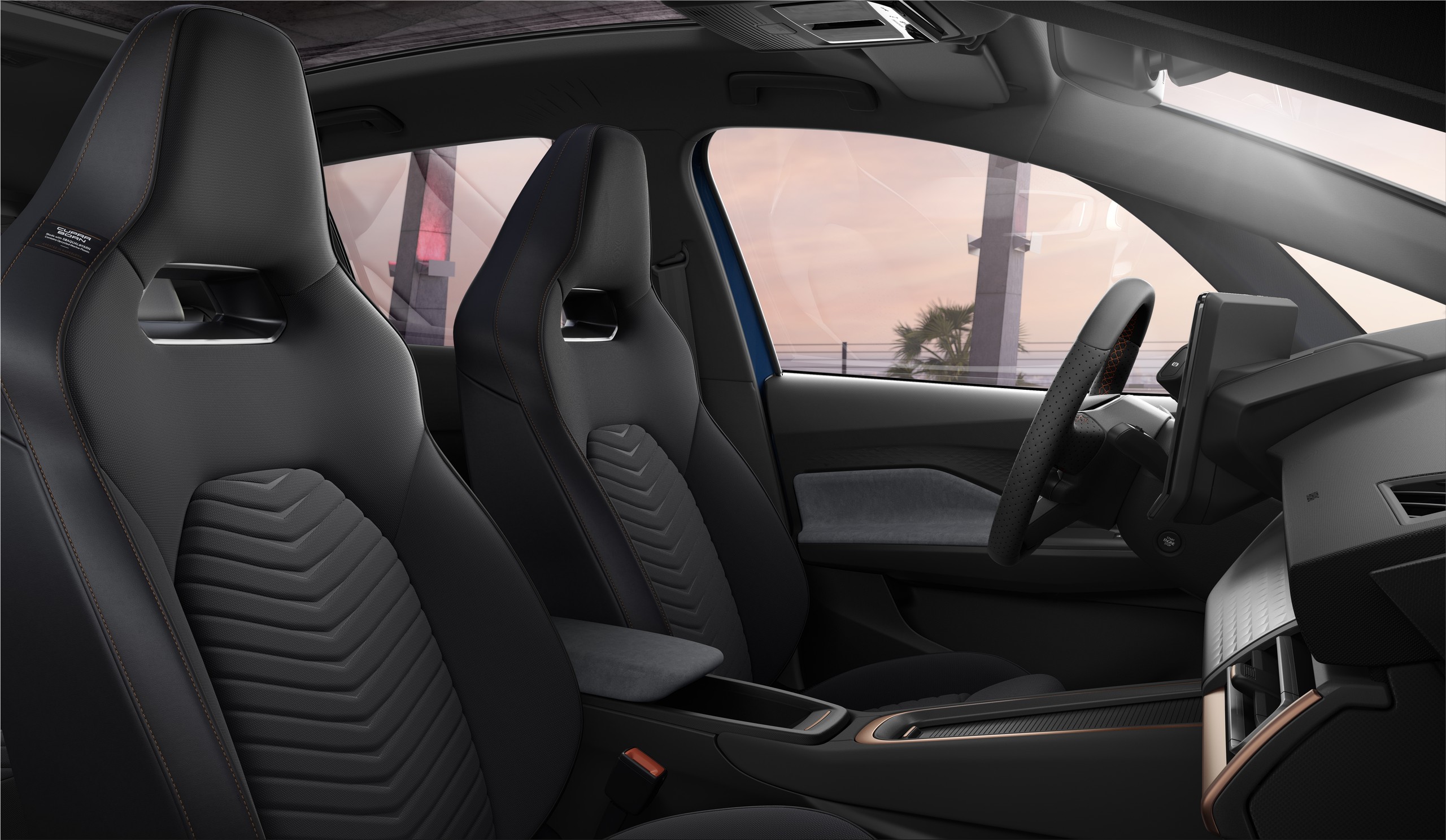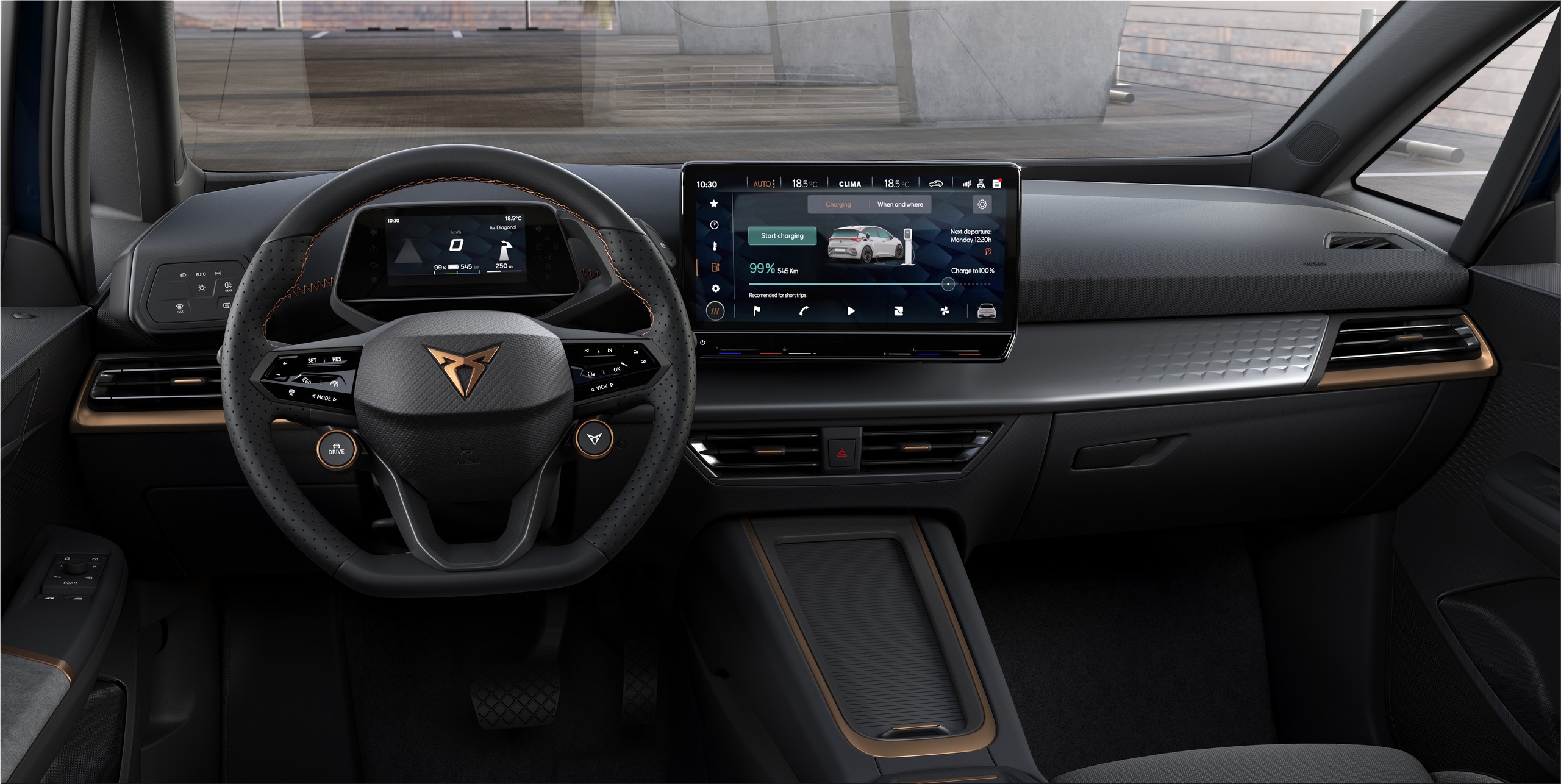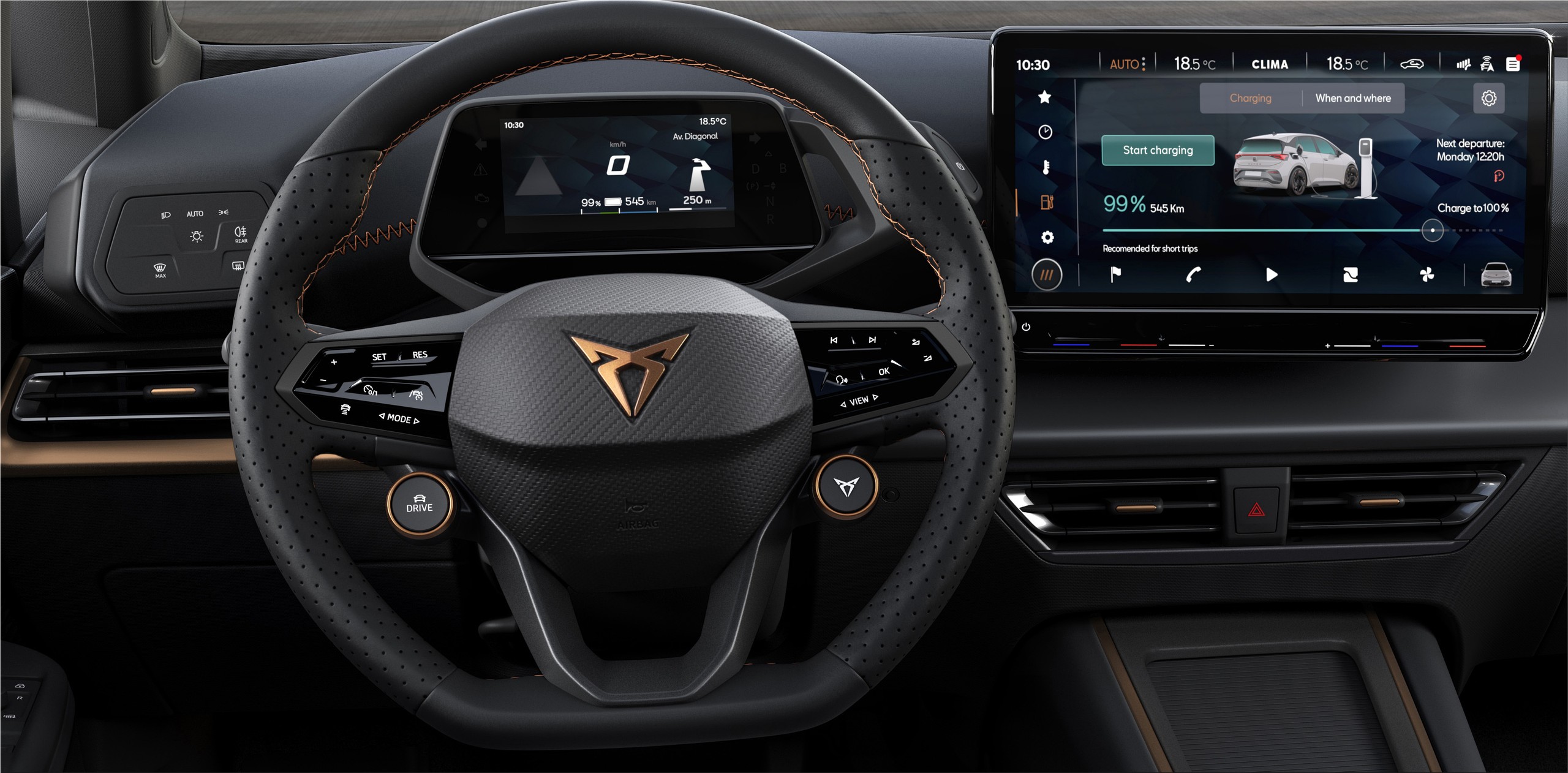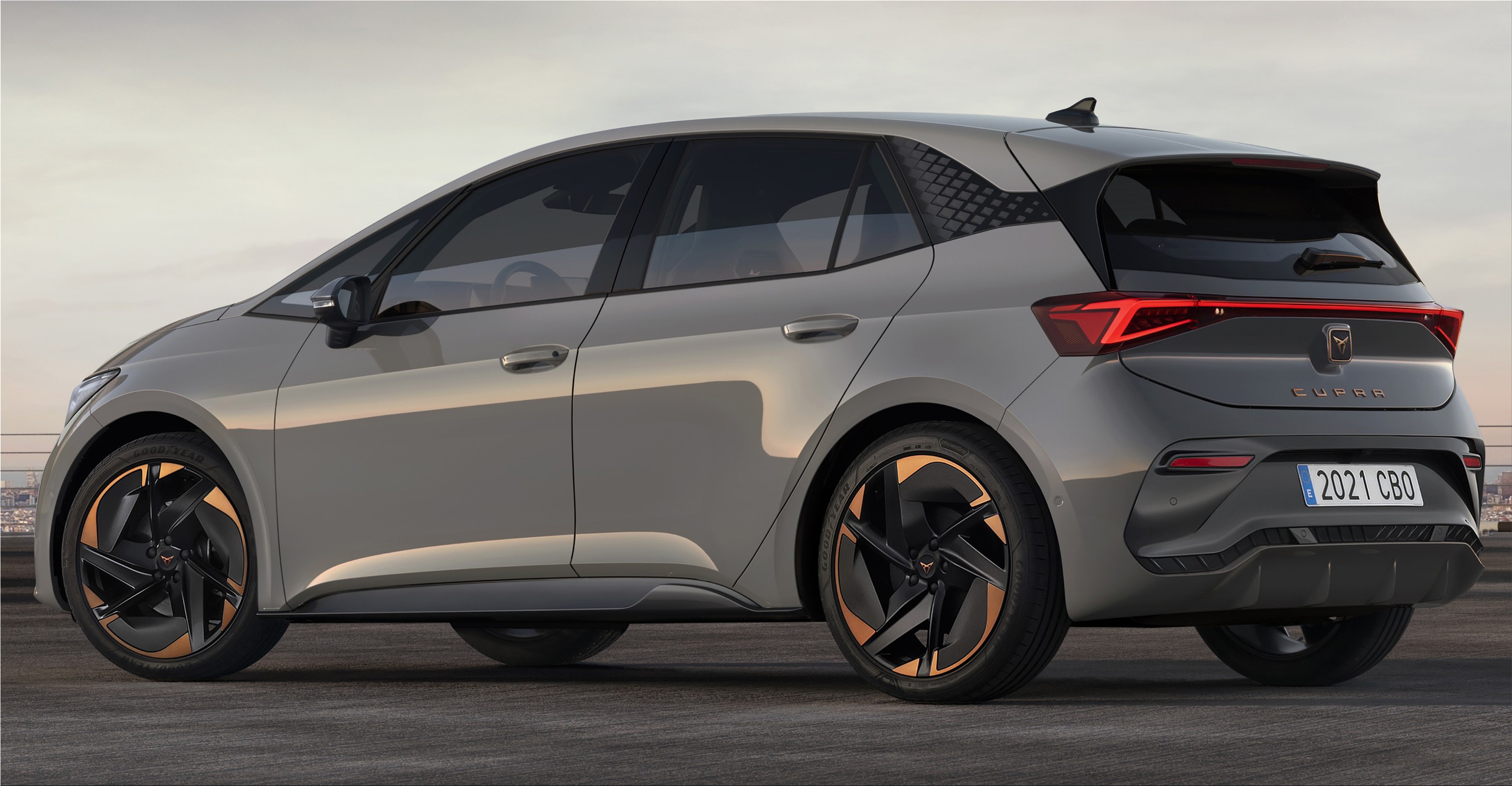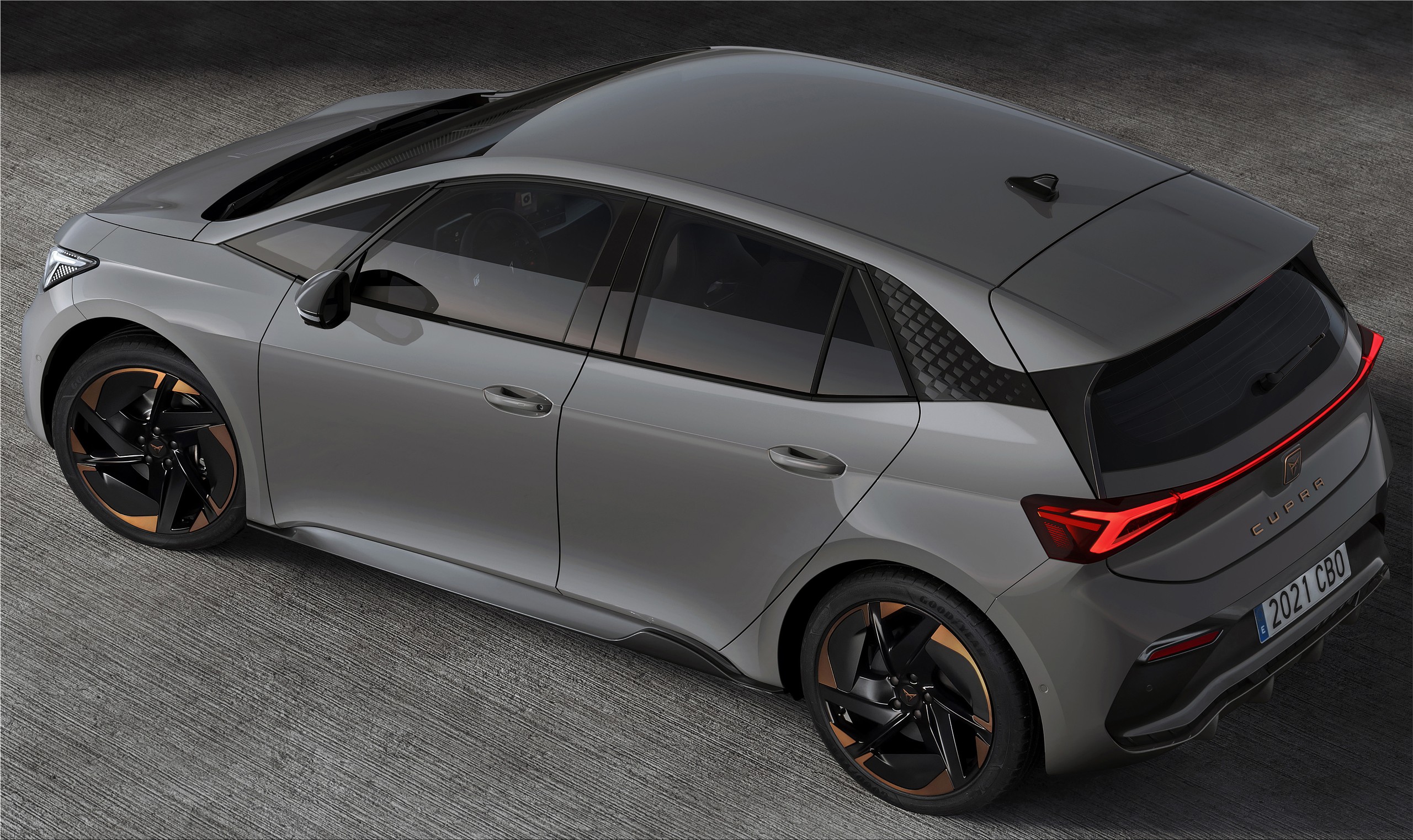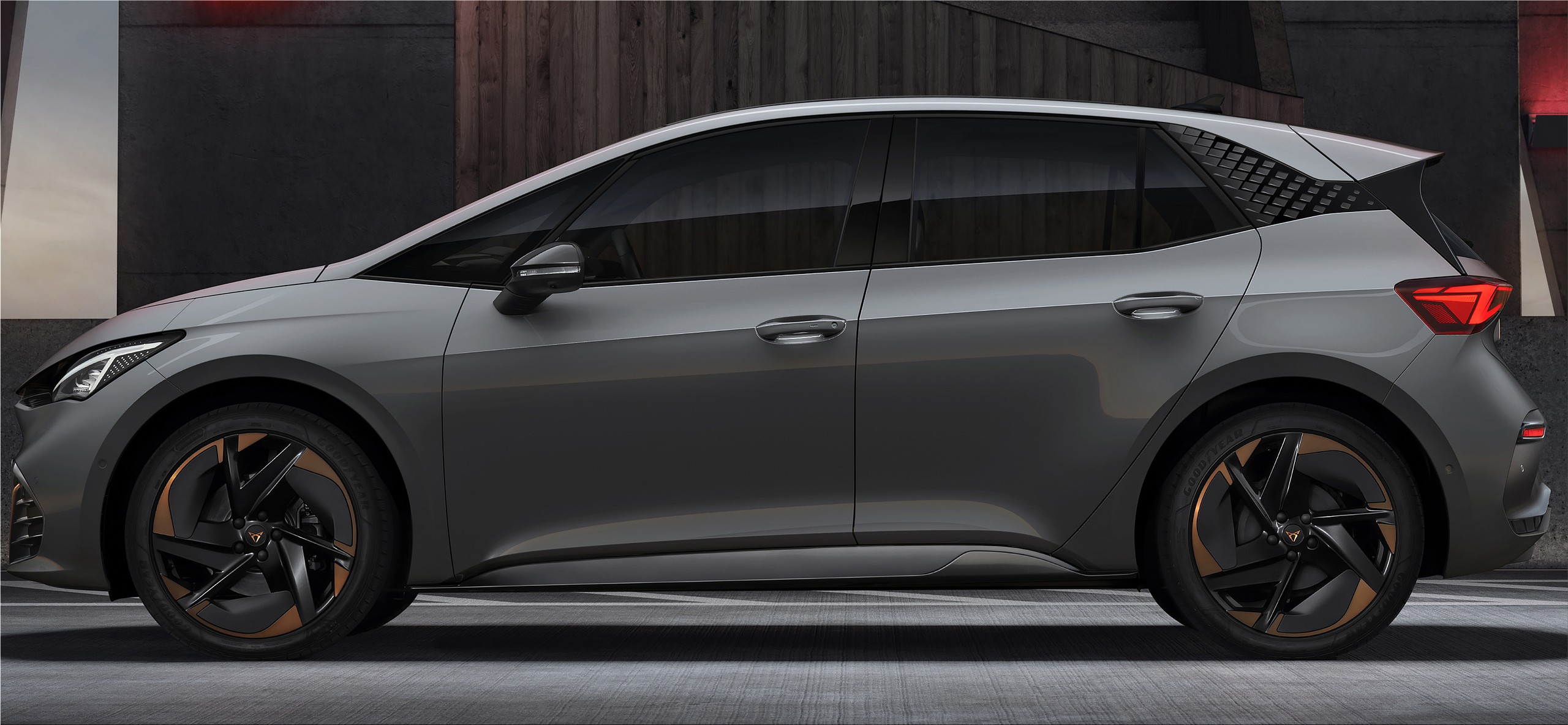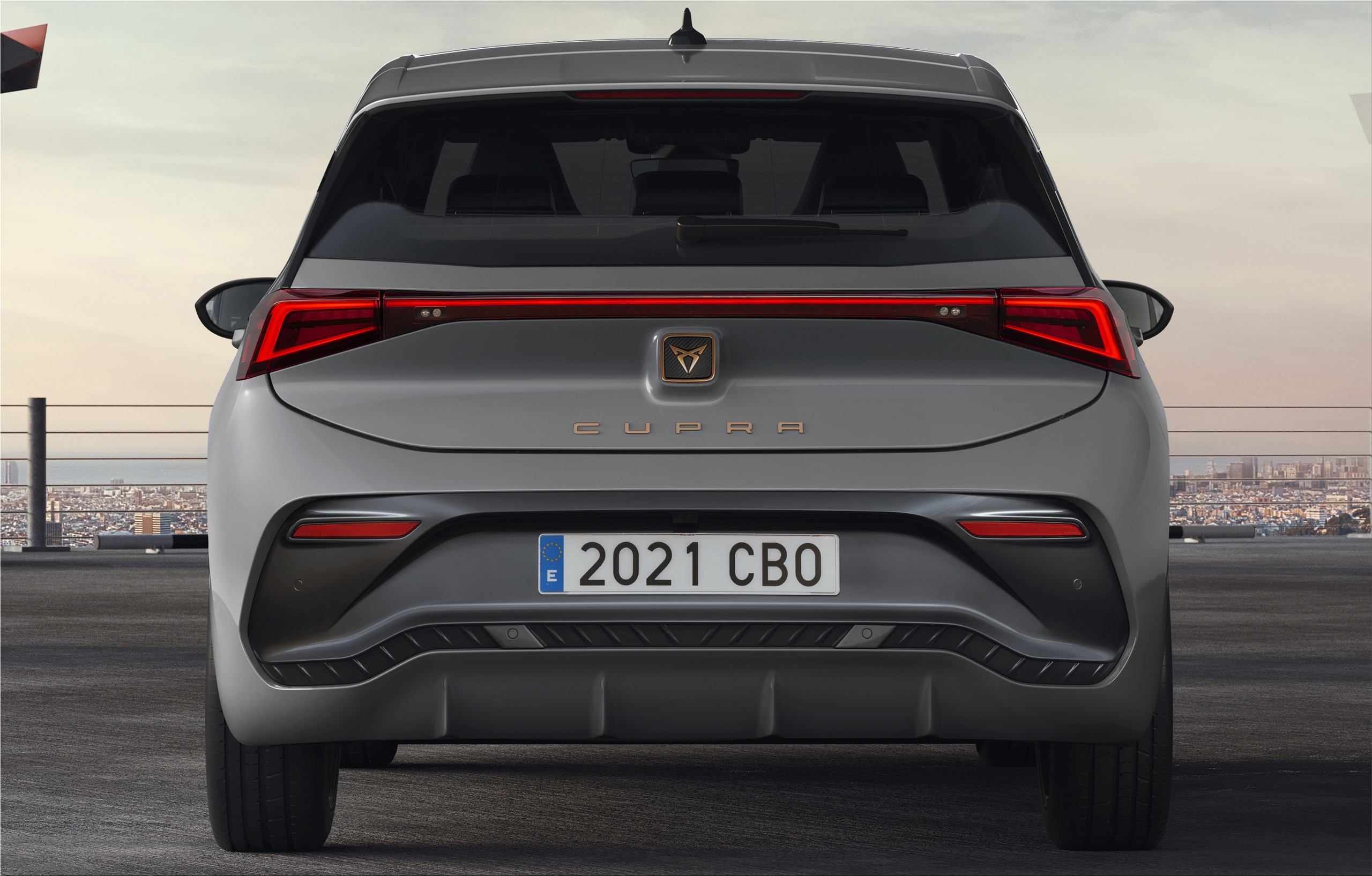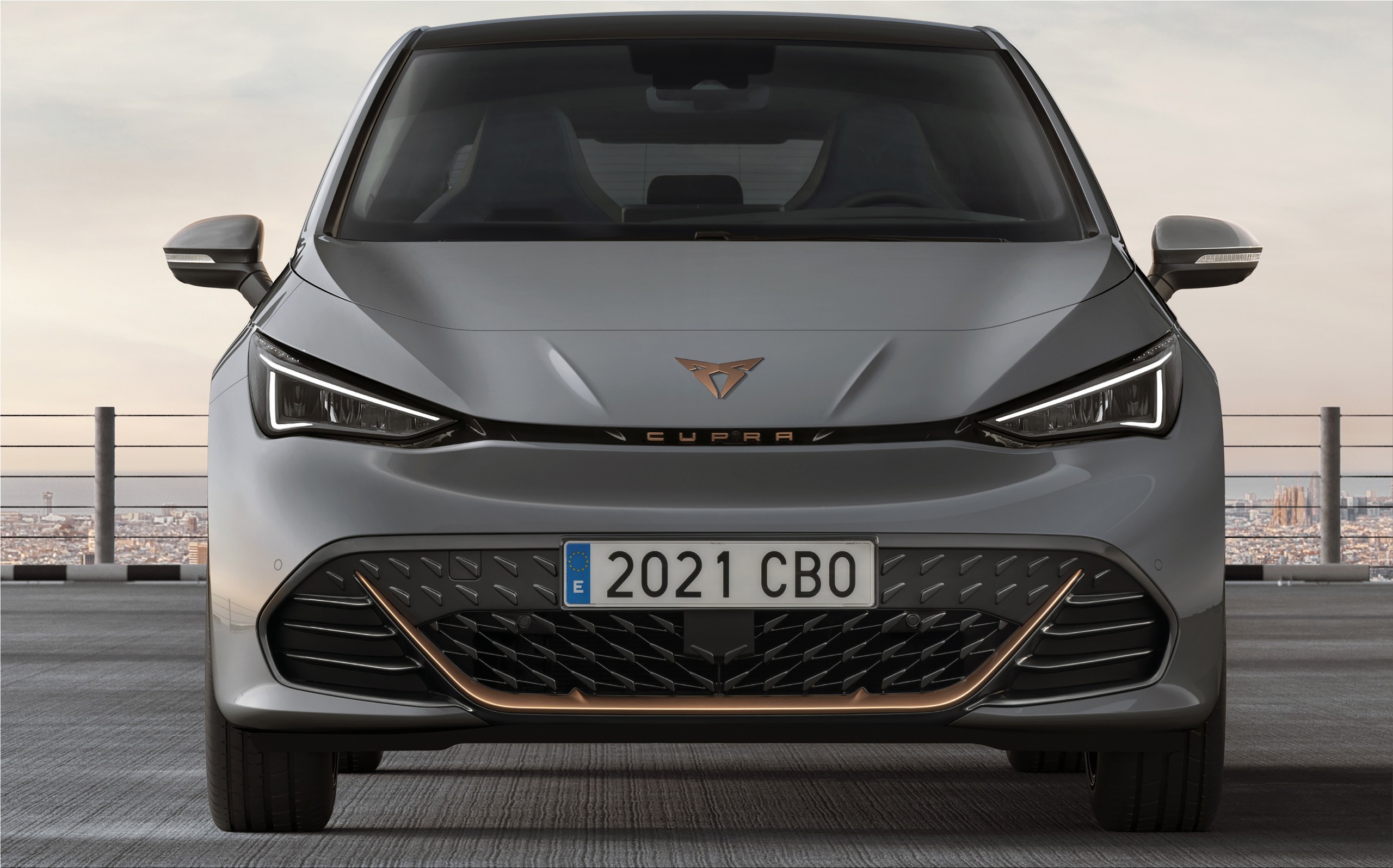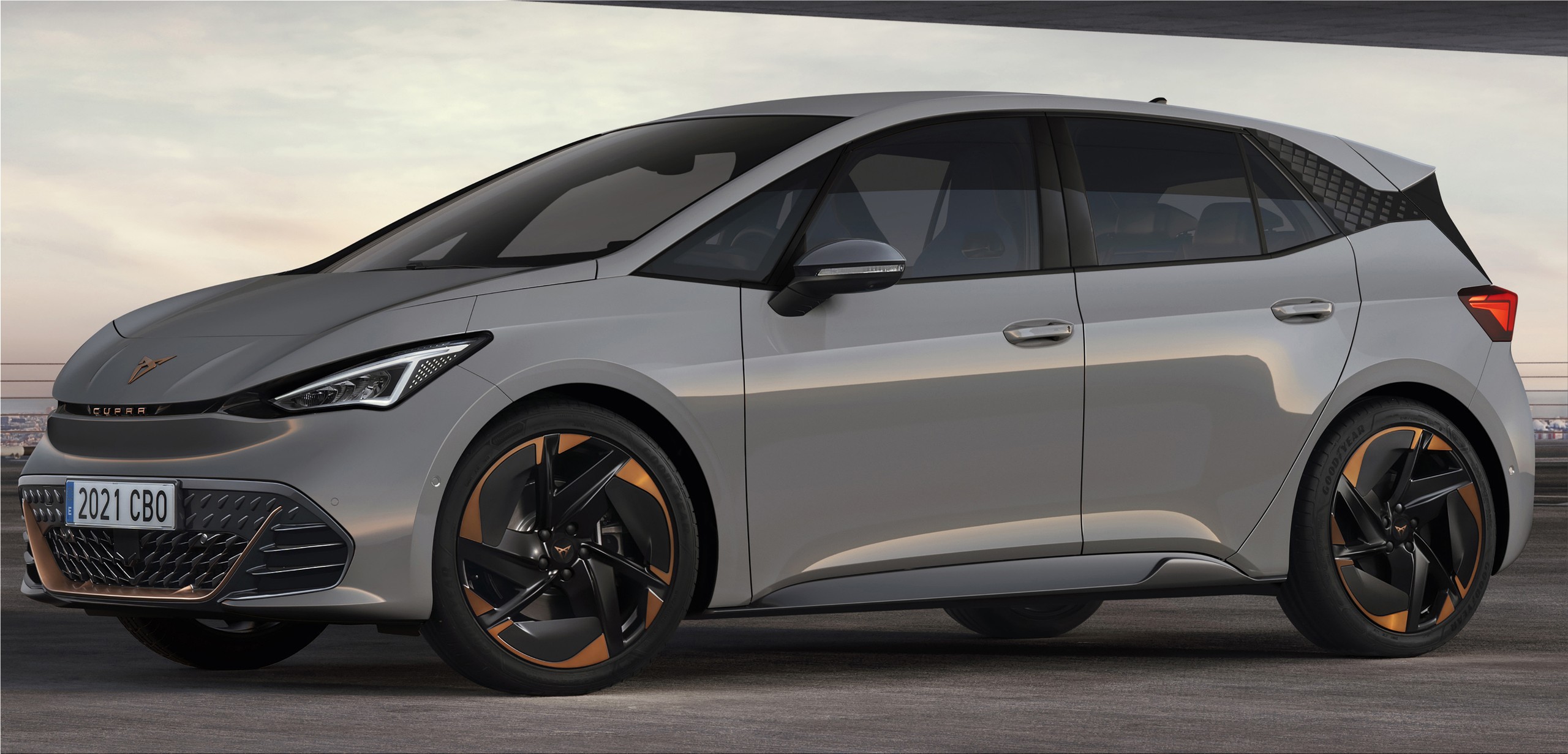 The standard equipment on all four versions includes a 5.3-inch digital instrument cluster, front sports seats, "Cupra Mode Selector" for selecting various driving profiles, 18-inch alloy wheels, Keyless Go, a lane departure warning system, an ultrasonic parking assistance system, and the "Front Assist" environment monitoring system with city emergency braking.
The two variants with 170 kW (231 hp) include additional equipment highlights that emphasize Cupra's motorsport roots once again. There is a heated, leather-wrapped super sport multifunction steering wheel with a Cupra Mode Selector and "Cupra e-Boost Activator," 19-inch light-alloy wheels 340-millimeter-diameter front disc brakes. The engine electronics draw up an extra 20 kW (27 hp) of power with e-Boost.
It should be noted that the Cupra Born electric car was created and developed in Seat's headquarters in Martorell, and its production began in September at the Zwickau plant in Germany.
Source: electrichunter