The Zeekr 01 has been in the works for quite some time now following carmaker Geely's entry into the jam-packed electric vehicle market in China earlier this year. But the wait is finally over as some reports suggest that the EV will officially be getting off the assembly line in the afternoon of October 16. Thus, Zeekr is set to start delivery of the 001 in late October.
The Zeekr 001 debuted at the Shanghai Auto Show and has grabbed plenty of attention thanks to its stunning design, 700km range on a full charge, air suspension, and ultra-fast acceleration. The charging is quite zippy too, providing 120km worth of power in just five minutes of charging time (via: IT Home).
The car is priced at 299,000 Yuan, around the same as the Shanghai-made Tesla Model 3's starting price of 249,900 yuan, and is hence being touted by many as the new "Tesla-killer."
The title makes sense considering the car offers a lot more at just a slightly higher price. The top variant of the Zeekr 001 has electric motors on both the front and rear axle, putting out a combined output of 536hp and 700Nm of torque, which can propel it from 0-100kph in just 3.8 seconds.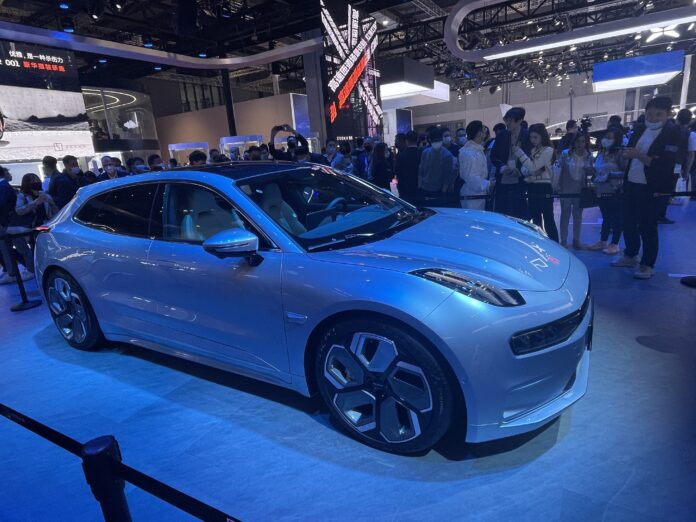 The car's design is quite similar to the Porsche Panamera Sport Turismo and its front-end borrows plenty of features from its cousins from Lynk & Co. But it's the side profile that is especially commendable, looking quite streamlined and sleek. The inductive frameless doors along with their hidden handles only add to the character.
It is reported that the drag coefficient of the new car is only 0.23Cd, which surpasses BYD Han (0.233Cd) and is the lowest among domestic cars.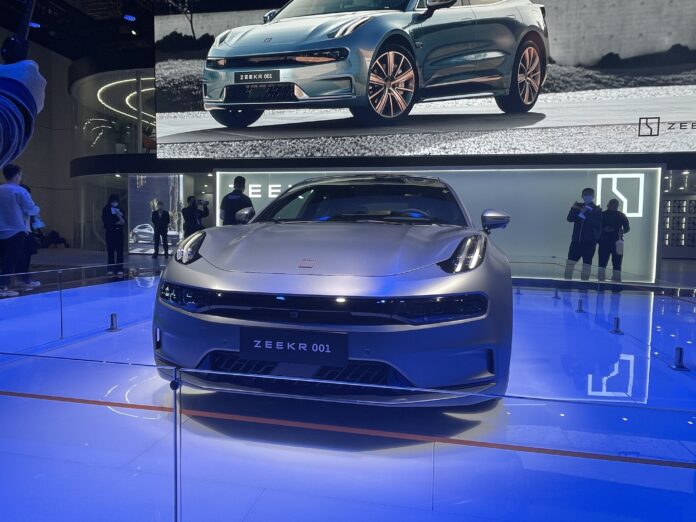 In terms of configuration, the new car is equipped with air suspension (optional), W-HUD ultra-wide full-color head-up display system, ECONYL environmentally friendly racing seats, seat massage, and aurora atmosphere lights.
Source: gizmochina