Spigen has announced the release of its MagSafe battery pack with a 5,000mAh capacity. It offers 12W USB-C output and can charge your iPhone 13 wirelessly with a 7.5W output. In comparison, the official Apple MagSafe battery pack only has a 1,460mAh capacity, serves as a pass-through at 15W, as well as offering 5W wireless charging when attached to the iPhone.
The Spigen ArcHybrid Mag packs lots of charge with its 5,000mAh battery, it is small and also offers greater magnetic grip than the original Apple MagSafe pack. It supports fast wireless charging for quicker top-ups of your iPhone and comes with a switch button to help in regulating the charging process. In addition, with its 14.08N force rating, the ArcHybrid Mag is one of the strongest MagSafe attachments out there. It means that the Spigen ArcHybrid Mag is difficult to shake off from the device even in turbulent situations.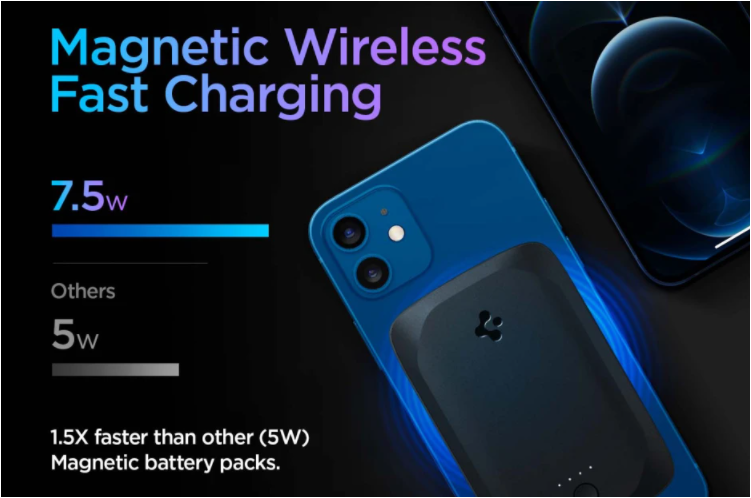 In addition to working as a pass-through charger similar to the Apple MagSafe pack, the Spigen ArcHybrid Mag can serve as a USB-C charger. When operating as a pass-through, the ArcHybrid Mag will first charge the iPhone to 100% before it tops itself to full charge. Several features put the Spigen ArcHybrid Mag on a high pedestal.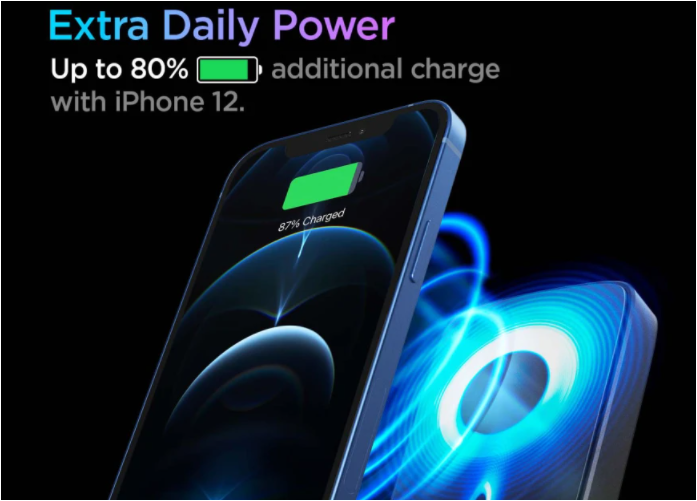 It offers QuantumBoost technology which provides optimal power to the device being charged. The Intelligent Safety feature protects against overcharge and overheating. It also offers more than three times more charging resources than the original MagSafe battery pack.
The Spigen ArcHybrid Mag is available for pre-order via Amazon at $54.99 ahead of its official release date of October 14, 2021. There is also special discount offers available for the device.
Source: gizmochina