Peugeot has an impressive track record of some pretty iconic cars that were matched with durability and endurance. The French carmaker has revealed its newest hybrid hypercar that packs some innovative designs. The company will debut the new hypercar at the Le Mans 24 hours race and the World Endurance Championships in 2022. The new hypercar packs some power and beauty into its design. It is a beauty to behold and seems to be a speed racer capable of endurance races. However, it looks Peugeot is revamping its aerodynamics design with a wicked wing glass and lacking in the traditional rear wing commons in prototype racing models. The rear wing serves the vital purpose of providing aerodynamic balance and downforce, making the car highly competitive and fast.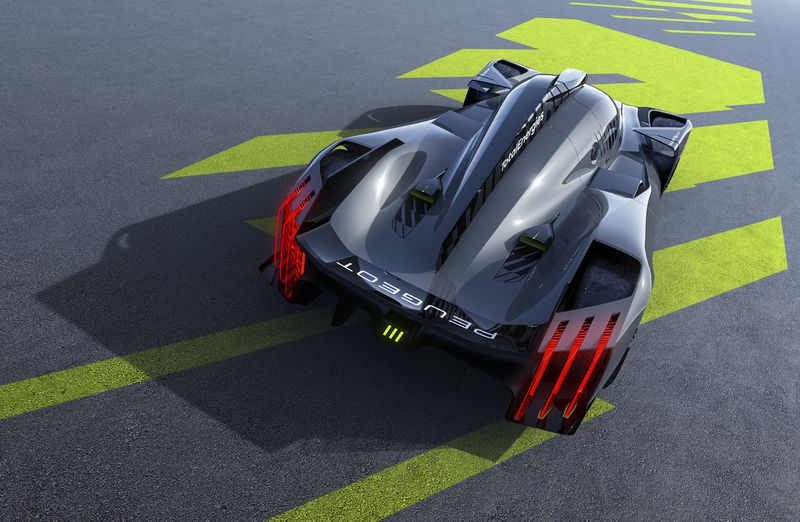 Peugeot will join several traditional automakers like Toyota in the Le Mans Hypercar races as the field continues to swell with carmakers of different hues. Ferrari is also primed to join the 2023 Le Mans, as it continues work on its first prototype-class racing car in more than 50 years.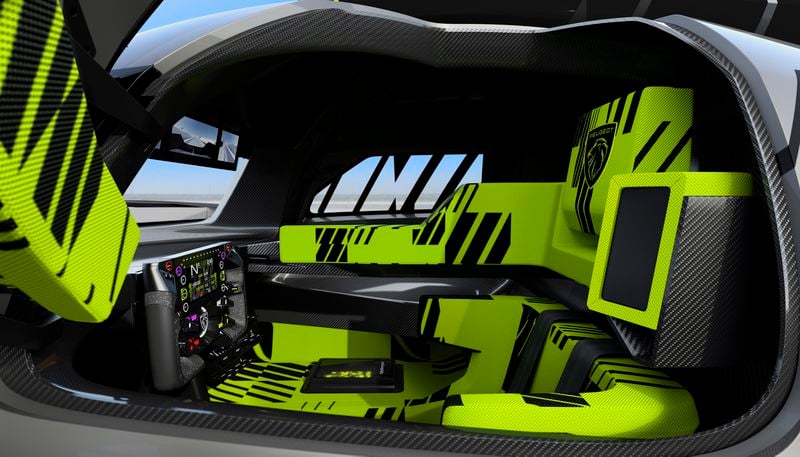 The Peugeot 9X8 hypercar has a 680 HP V6 engine, a 2000KW electric motor powered by a 900V battery developed by the French automaker in collaboration with Saft, another French company. It is yet unclear how Peugeot will balance the massive combined power available for the hypercar to fit championship regulations of a maximum of 680HP. Possibly Peugeot would have conceptualized a mechanism for the hypercar's powertrain to dynamically balance the power output of the two power sources to meet race requirements.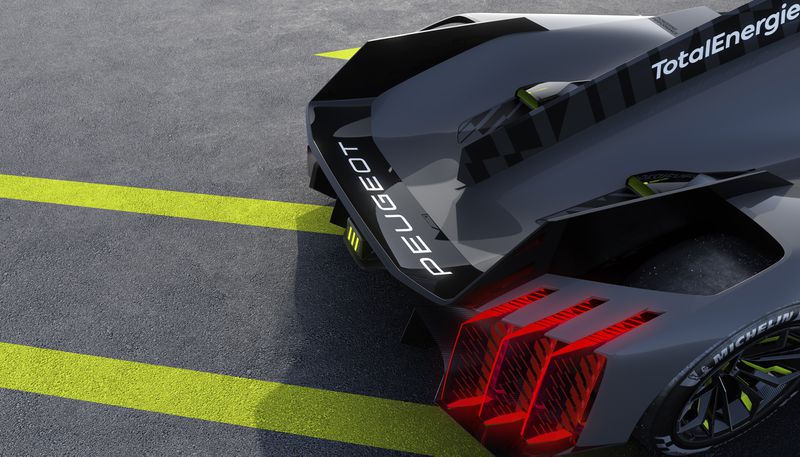 The Le Mans Hypercar class series affords flexibility in the rules that encourage innovation, like Peugeot's wingless design. Indeed the greater flexibility allowed by the sport's new technical rules relating to aerodynamics, according to Peugeot Sport, has permitted radical new thinking that is driving the emergence and development of innovative cars. There are still some details not yet revealed about Peugeot's concept car, especially what its top speed would be. We await Le Man's 2022 and the World Endurance Championships series to see the Peugeot 9X8 in action.
Source: gizmochina