Mercedes impressed us recently with its new all-electric limousine, the EQS. Now here's our first glimpse of a sister model, the EQS SUV, which has made its debut as a Maybach concept at the Munich Motor Show.
The Concept Mercedes-Maybach EQS is meant to showcase the EQS SUV's design, along with the extra-luxurious and sustainable treatments that will feature on its Maybach derivative. The exterior features an enormous flush front grille, ultra-slim headlights and a specific Maybach two-tone colour scheme in black and red metallic paints.
Other bespoke features for the luxury sub-brand include chrome pin-striping, vast 24-inch alloy wheels and detailing on the running boards at the base of the sills, along with sensors in the driver's door that will open it automatically as the driver approaches. The rear doors can also be opened remotely.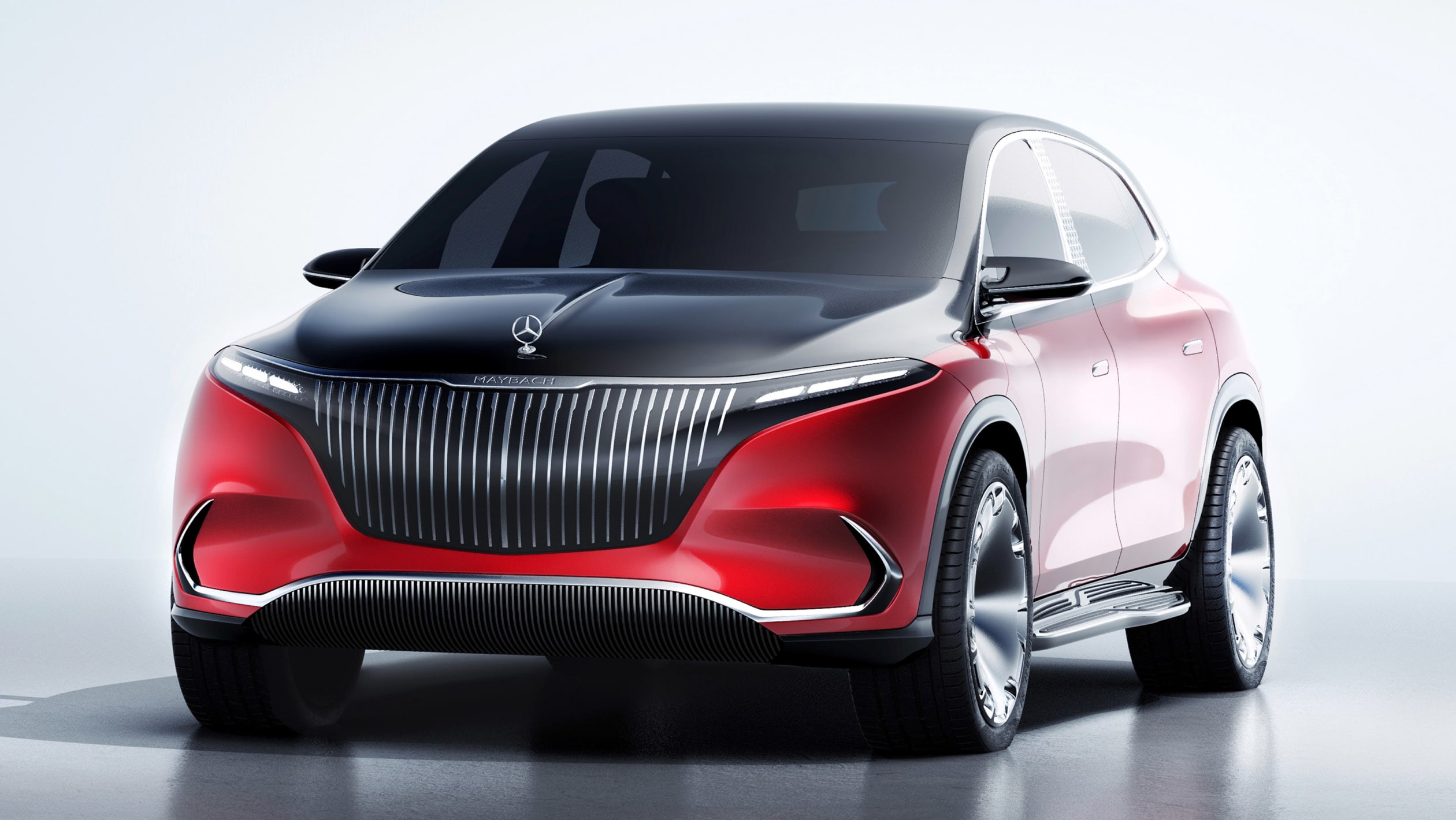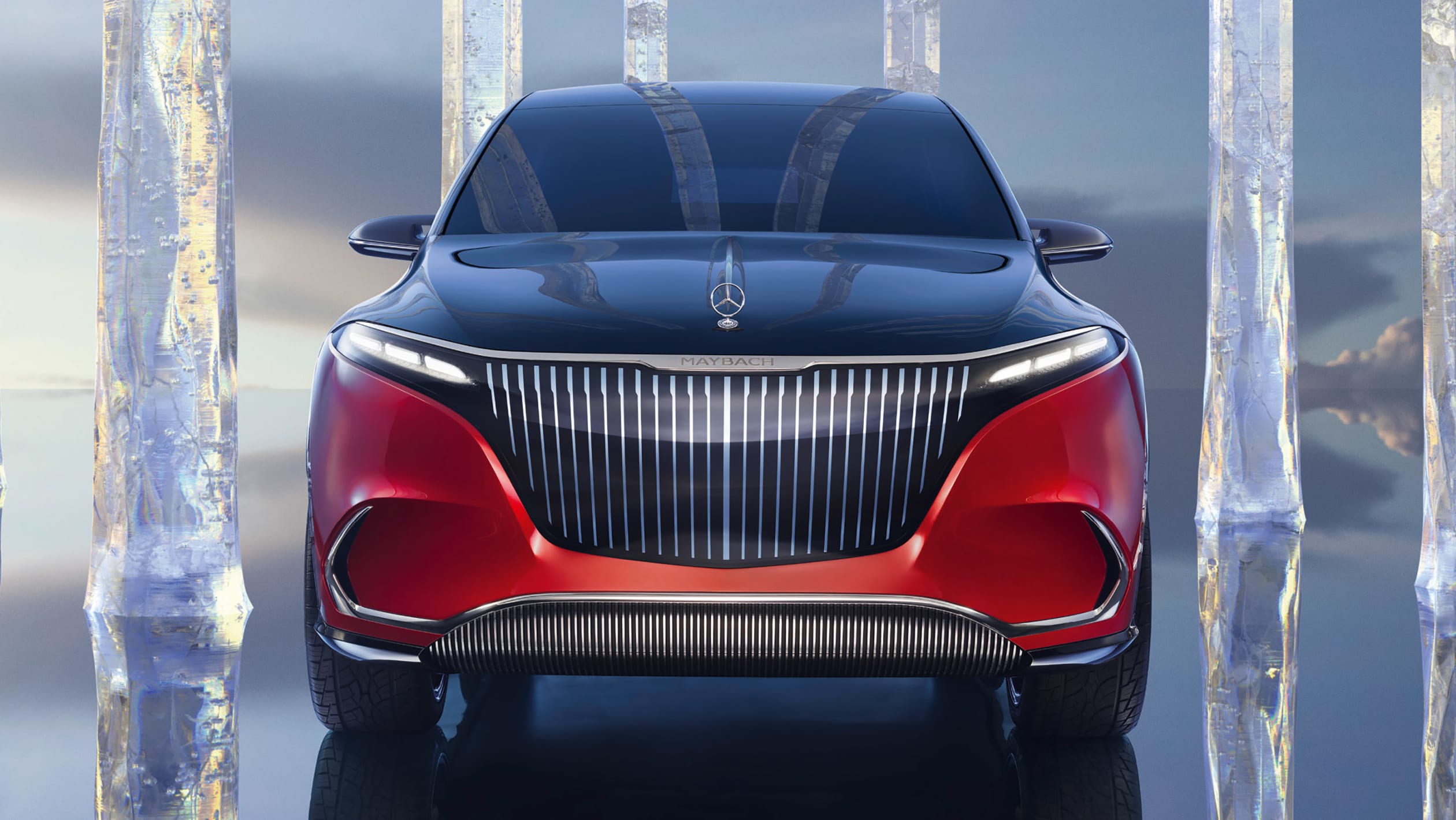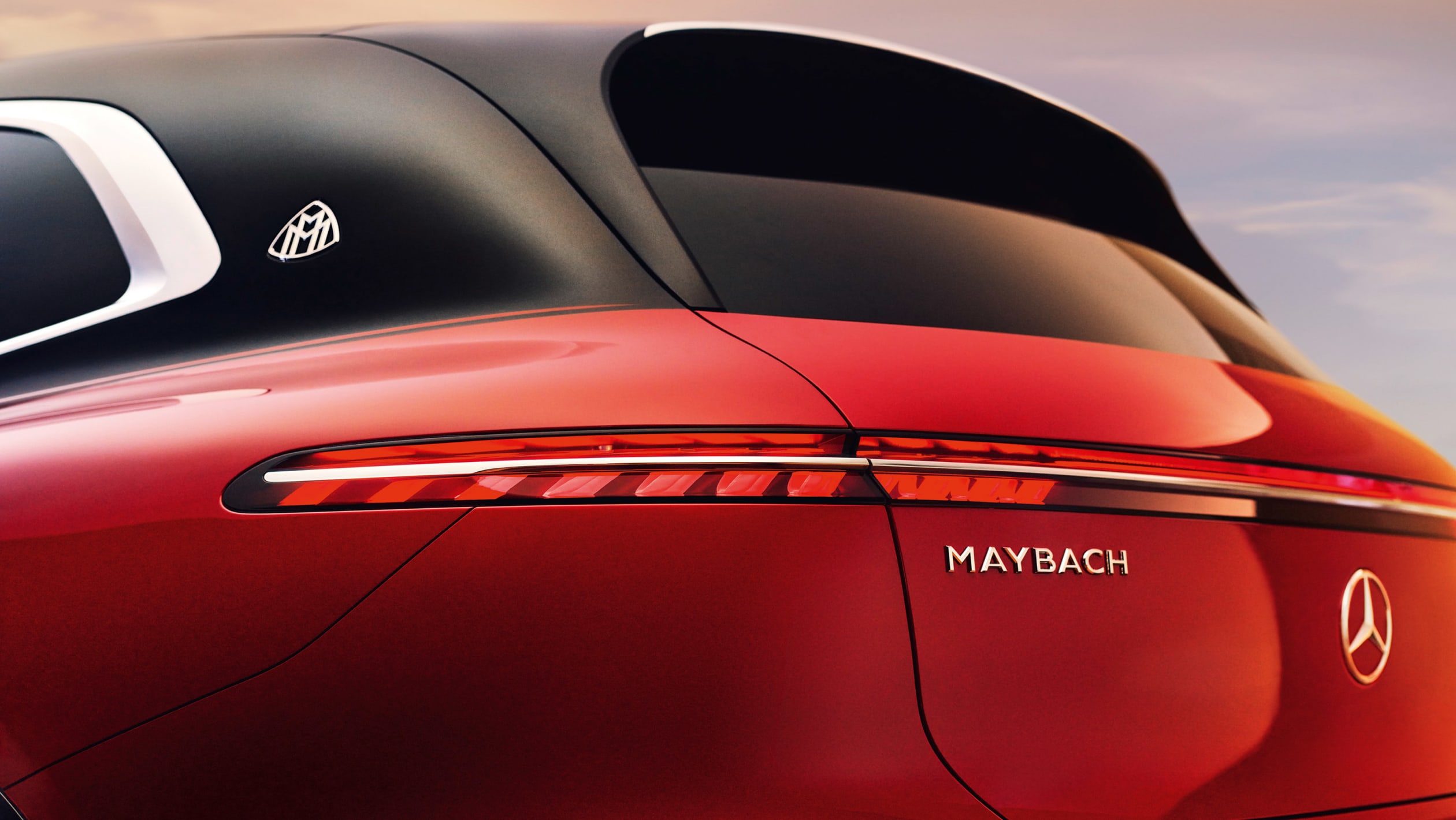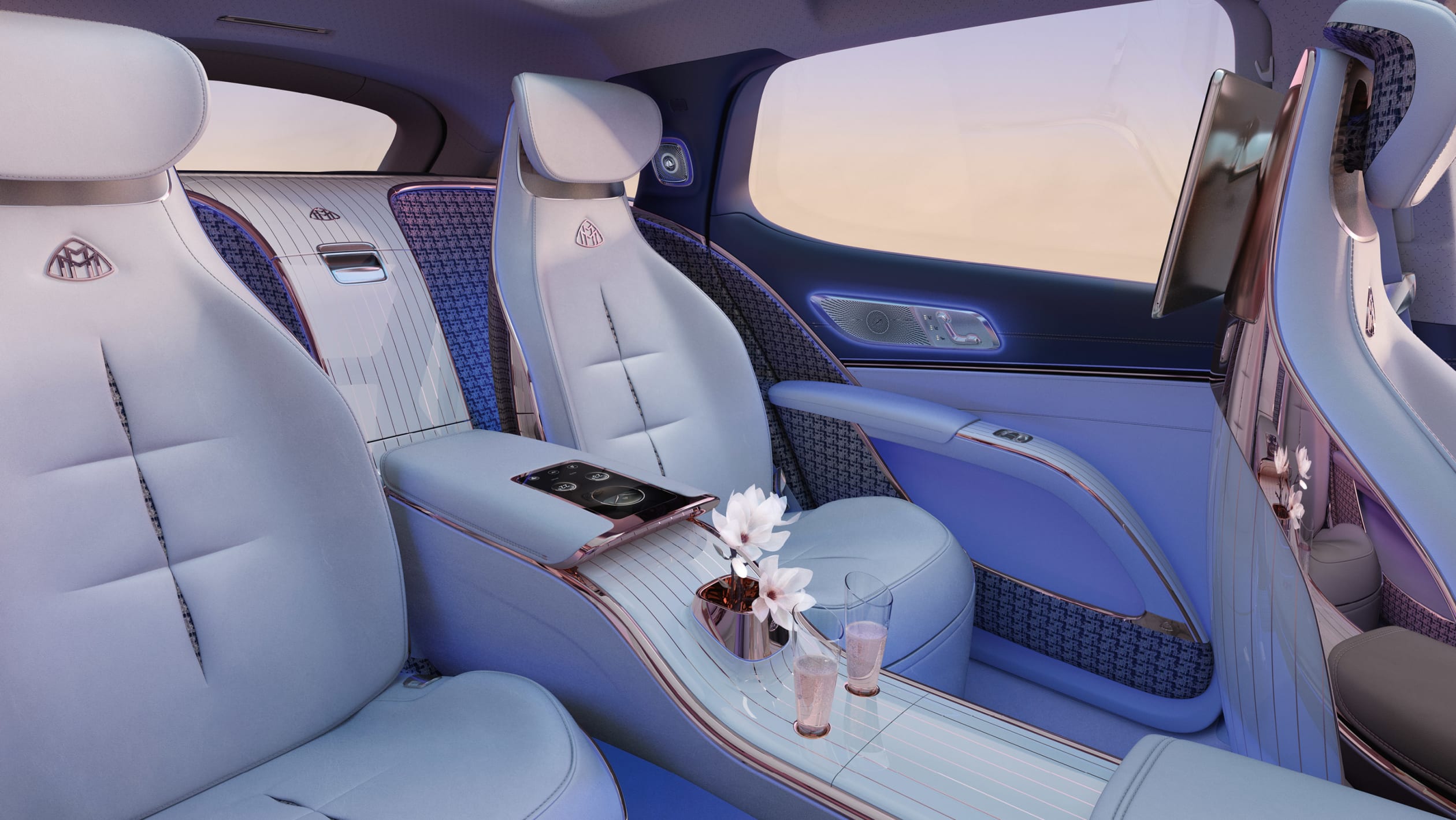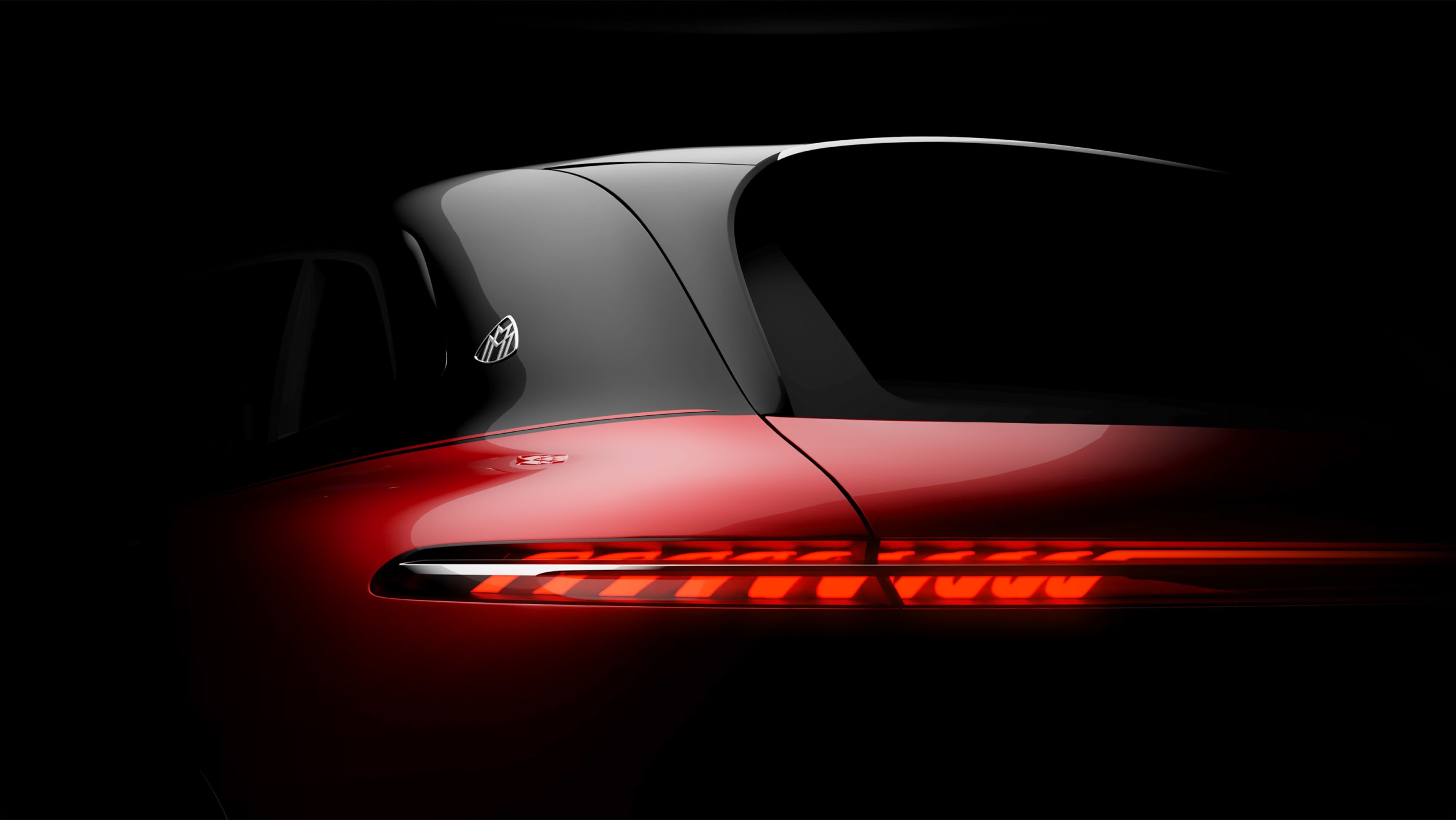 Inside, the concept has several features from the latest S-Class, including a pair of 'first-class suite' seats in the rear, along with a high-end entertainment system and a 'vase insert' in the central tunnel. The layout incorporates a storage area that can accommodate folding tables, a box of champagne glasses or a refrigeration unit. Mercedes says that the extra seat height permitted by the SUV body allows larger calf rests on the seats than on the conventional limousine.
Up front, there's an enormous MBUX Hyperscreen, complete with Maybach-specific graphics, that extends almost the entire width of the dashboard. It incorporates a 12.3-inch OLED screen for the front passenger, giving them their own display and control area. The system uses eye tracking technology to comply with rules on screen use; if it detects the driver is looking at the passenger's display, it dims certain types of content that would be prohibited.
Mercedes is revealing the car as a concept and, as such, being coy on technical specification, but the company has confirmed that it is aiming for a WLTP range of 600km (373 miles) between charges. That's around 100 miles short of what the EQS saloon can achieve, but at least the SUV will almost certainly share that car's 200kW fast-charging capability.
The EQS SUV is set to go into production in 2022 as a Mercedes model. But the company has also confirmed that a Maybach edition will follow, and it's all but certain to be on sale by 2023.
Source: autoexpress