BMW is using its home motor show in Munich to showcase strides it is making in sustainability. And it has created a unique concept to help get its point across: the i Vision Circular.
Conceived as a compact electric vehicle that would be on sale in 2040, the i Vision Circular is a four metre-long, five-door supermini that introduces a raft of new design treatments for the BMW brand. Most notable is the front end, which completely rethinks the double-kidney grille treatment, but there's an entirely new look at the rear too, plus an enormous overall glass area to help make the cabin feel more spacious and airy.
The materials and techniques involved in manufacturing are more important than the car's shape; indeed, BMW takes care to point out that the latest concept "does not offer a foretaste of the 'Neue Klasse' (the next wave of new models from the firm)". Instead the i Vision Circular shows how a car can be produced with 100-per cent recycled materials which can, in turn, be completely recycled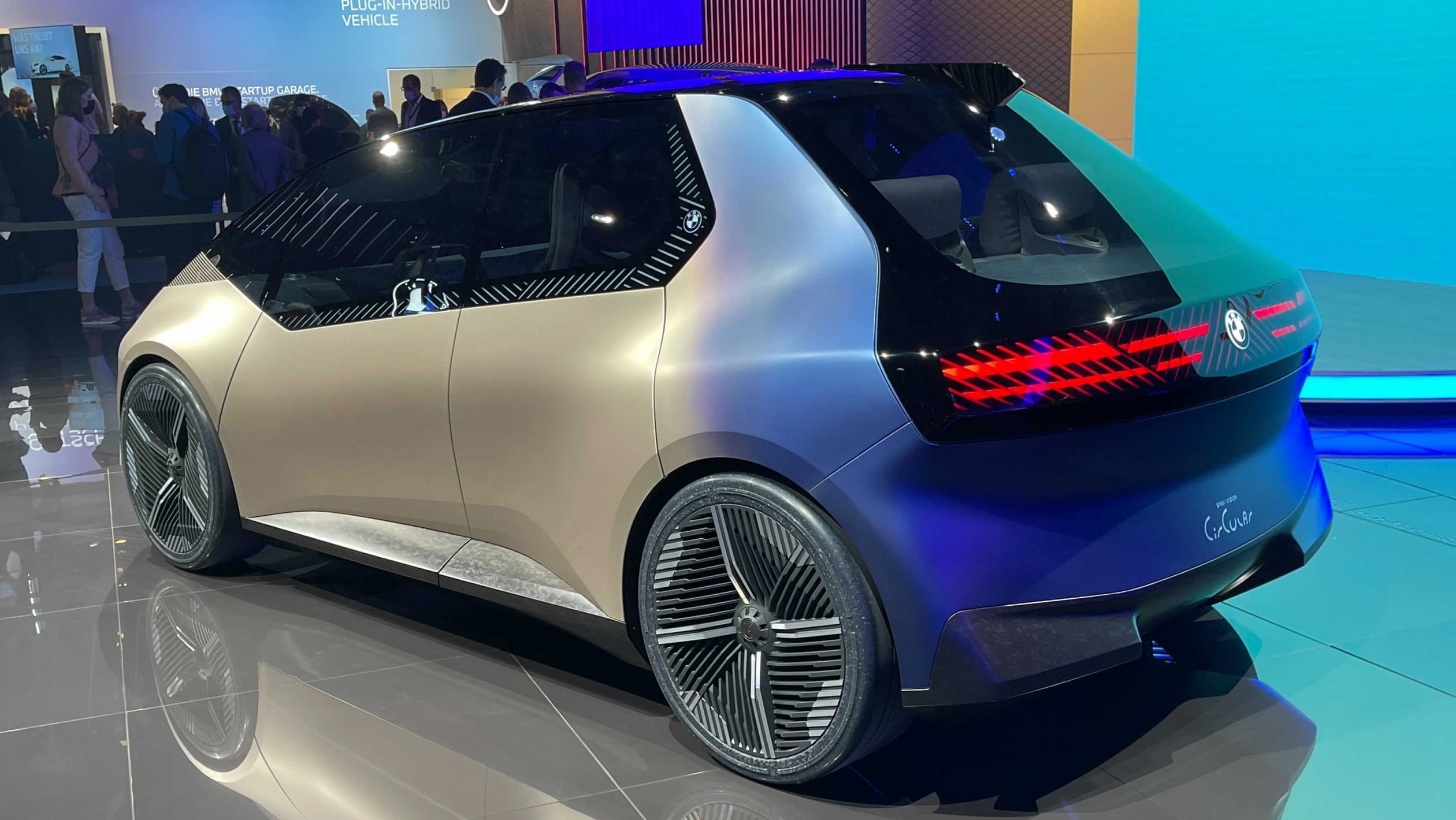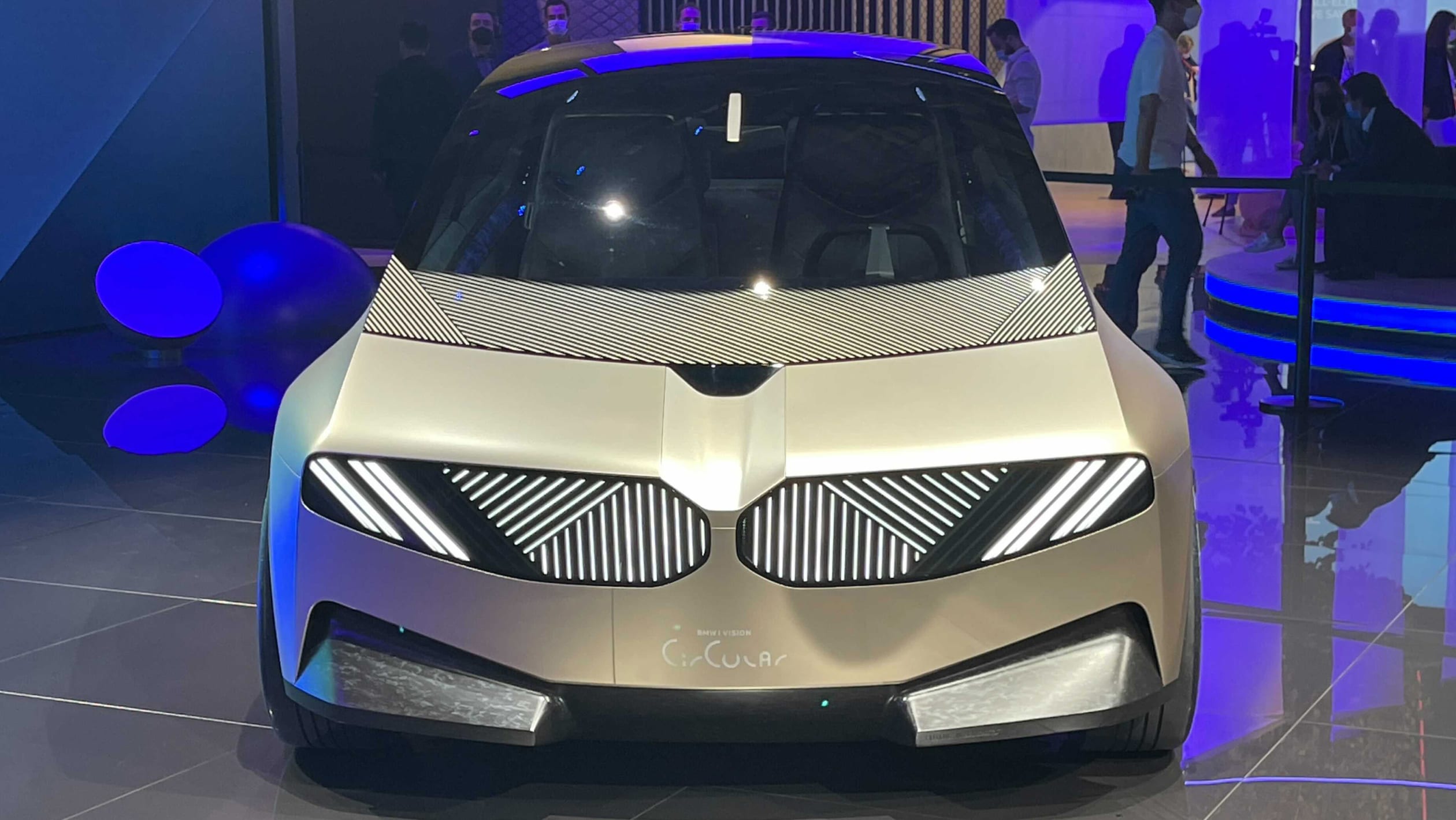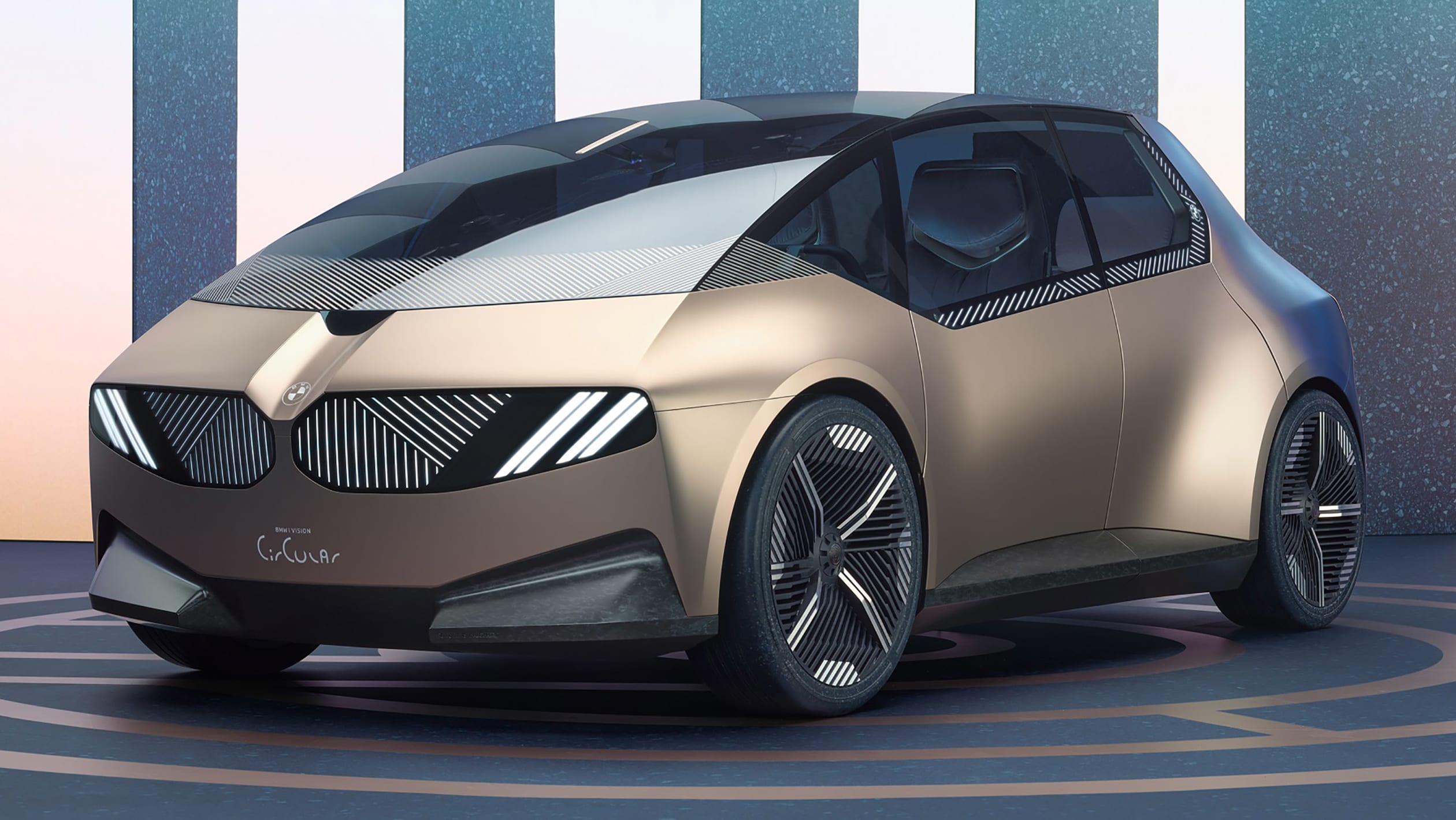 As a result, the car is designed to be taken apart easily for end-of-life repurposing, with quick-release fasteners on the wheels, seats and instrument panel. BMW says that the front grille treatment shows how digital design might, in future, take the place of physical shaping of bumpers and lights, reducing the complexity and impact of manufacturing. There are no physical badges attached either; instead, the BMW and car logos are laser-etched onto the panels.
Other novel techniques include bumpers made from recycled plastic, surfaces finished in anodised secondary aluminium instead of paint, and tyres made from naturally cultivated (and semi-transparent) rubber.
Inside, there are two lounge seats up front – again, made from recycled plastics – and 'quick-release' mechanisms to allow the metal and fabric to be removed easily. The instrument panel has been replaced by a gesture-controlled crystal unit that reacts to hand movements with a lighting effect. The conventional instrument panel has been moved to the bottom of the windscreen, removing the need for any other displays in the cabin.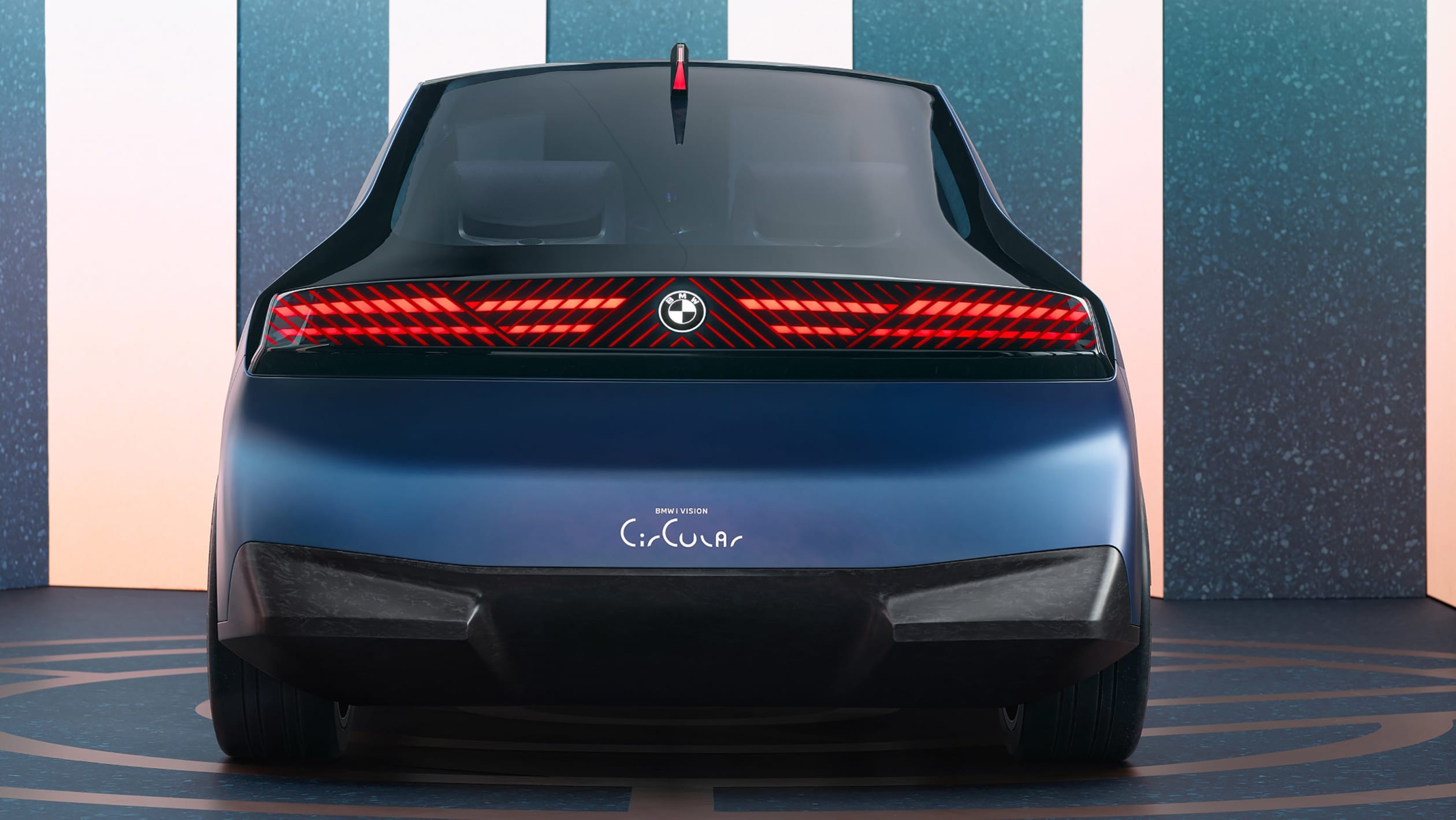 The rear seats are surrounded by an anodised aluminium frame, and the deep-pile carpet is made from recycled plastic. A glass iDrive controlled from the forthcoming BMW iX also makes an appearance – repurposed and installed in the C-pillar, as a cabin light.
Oliver Zipse, BMW's chairman, said, "The i Vision Circular illustrates our all-encompassing, meticulous way of thinking when it comes to sustainable mobility. It symbolises our ambition to be a pioneering force in the development of a circular economy. We lead the way for resource efficiency in production and we are seeking to extend this status to all stages of the vehicle lifecycle. This is a question of economic sustainability too, as the current trend in commodity prices clearly shows the financial consequences in store for any industry that is reliant on finite resources."
He added, "I can promise that, on a sustainability level, the 'Neue Klasse' is being developed with the same mindset applied for the BMW i Vision Circular."
Source: autoexpress