Alongside the reveal of its combustion-powered BMW X1, which also boasts more electrification than ever, the German firm has unveiled its fully electric iX1 compact crossover.
It's the biggest single departure for the new X1, with the arrival of the pure-electric edition –  badged iX1 xDrive30e – due to go on sale around the same time as the X1 plug-in hybrid models at the end of summer.
With this maximum power output delivered to all four wheels, the iX1 is capable of 0-62mph in 5.7 seconds, and it can reach a top speed of 112mph.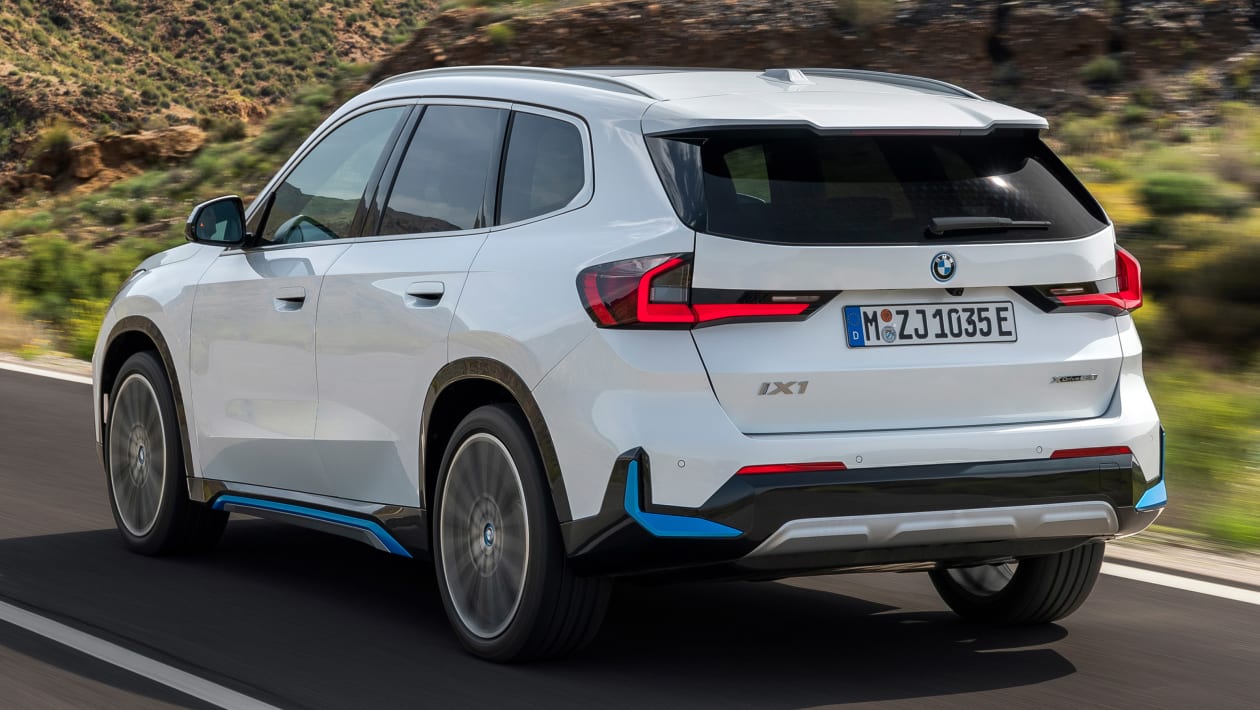 BMW claims the car will be able to deliver up to 272 miles of range on the WLTP test cycle from its 64.7kWh battery, and says it will support charging rates of up to 130kW for a 10 to 80 per cent top-up in 29 minutes – or enough to add 75 miles of range in just 10 minutes. The battery can also be pre-heated manually, allowing users to prepare their car and maximise the possible charging rates at public points.
AC charging at up to 11kW is standard for a full recharge time of six and a half hours, but owners can also upgrade this system to an 11kW on-board unit that cuts the recharge time down to three hours and 45 minutes.
The iX1 looks all but identical to its combustion-engined siblings, with only slight aerodynamic tweaks to increase its efficiency (its drag coefficient is 0.26Cd) and BMW's usual blue colour accents to highlight the zero-emissions powertrain.
Prices have not yet been confirmed, but expect the iX1 to sit at the top of the newly revised X1 range, which means prices will likely top £50,000 given the conventional range will top out at £46,660 for the xDrive23d powertrain in M Sport Premier Pro trim.
Sales will start towards the end of summer around the same time as order books open for plug-in hybrid models. Deliveries will commence towards the end of the year or early in 2023.