On Windows 10, the OneNote UWP app called "OneNote for Windows 10" is pre-installed, but Microsoft has already confirmed that it will no longer come pre-installed on new PCs running Windows 11. Ahead of Windows 11's wider availability in 2022, Microsoft will be merging OneNote UWP features into the OneNote Win32 app.
The product teams for the two separate apps are have already started working together to deliver the best possible experience for end-users. No immediate changes are planned and services will remain independent for the time being. In 2022, we'll begin seeing changes, and all changes will be communicated to users in the coming months.
As you're probably aware, WinUI is coming to desktop apps (Win32) and advances in Windows API will allow the tech giant to merge the two separate OneNote clients. The company confirmed that the interface and features you're already familiar with will remain there.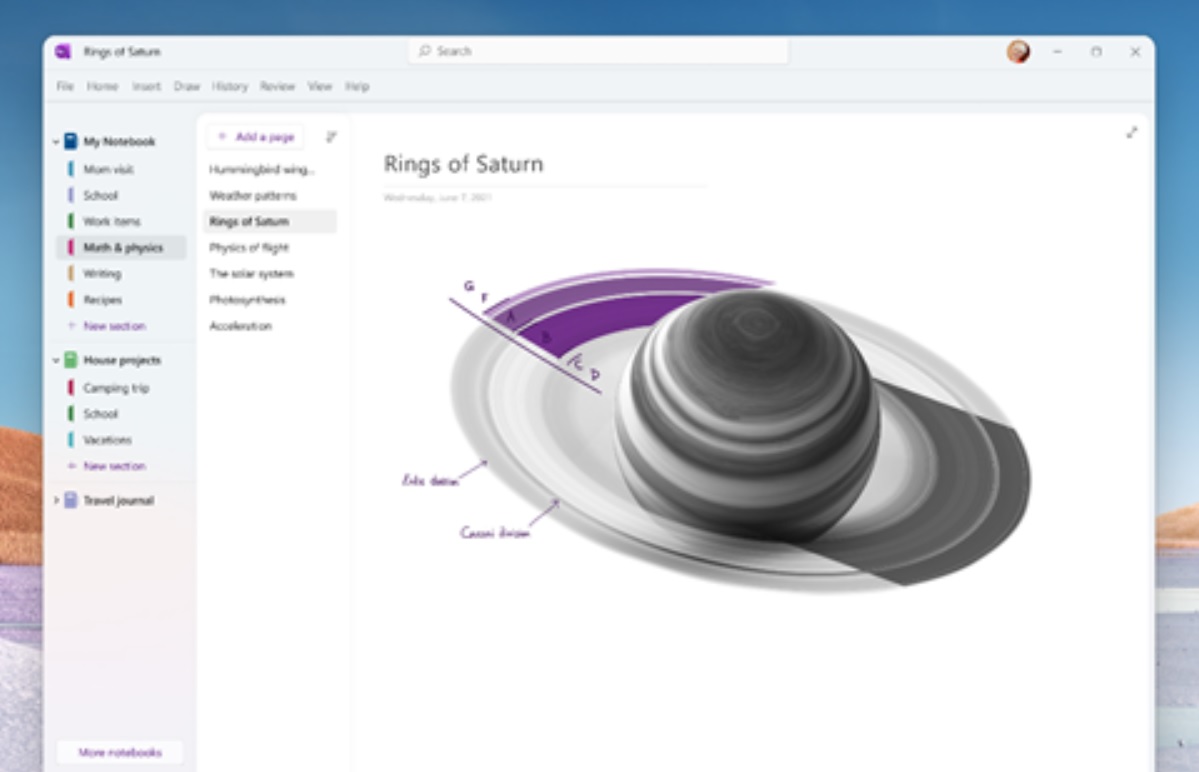 Microsoft has also shared a mockup of the new OneNote app for Windows, and as expected, the new look is Windows 11-inspired. It's also consistent with upcoming Office apps for Windows 11.
OneNote's new app would be ready for Windows 11, but it will also work on Windows 10 and the same interface update will be offered to all users. As you can see in the above mockup, Microsoft is refreshing the traditional ribbon menu, and everything feels fresh thanks to new icons, extra padding and rounded corners
At the moment, the new Office UI is available for Word, PowerPoint and Excel only. The company is planning to bring it to OneNote (free) later this year in the Insider channels.
We don't know when it will be released in the production channel, but those in the Office Insider program will be able to give it a try soon. When the app is ready for production, Microsoft has confirmed that users will get an in-app invitation to try the new client.
Microsoft could finalize the work on this OneNote overhaul by the second half of 2022, but no specifics were provided. Microsoft isn't in a rush to make this happen, and OneNote for Windows 10 (UWP) will be supported until 2025.
In addition to the new OneNote client, Microsoft is also working on a new Outlook app for Windows 11 and Windows 10, and it will be based on Microsoft Edge WebView.
Source: windowslatest