With Windows 11, Microsoft is modernizing the right-click context menus for UWP and Win32 (desktop) apps. As part of the update, Microsoft is also improving the contextual file operations and introducing new opportunities for Windows apps, including unpackaged Win32 apps.
Unlike Windows 10 feature updates, Windows 11 comes with plenty of changes. If you installed the preview builds, you probably know that Microsoft has updated the design of various context menus. The new and modern context menu is still in the early days and it's missing some options which are available in the classic context menu.
For older apps, Microsoft has created a new "Show more options" section in the context menu. If you click on the "Show more options", it will open the original context menu that was bundled with Windows 10, Windows 8 and Windows 7. Of course, the original context menu now also supports rounded corners, but the design remains completely unchanged.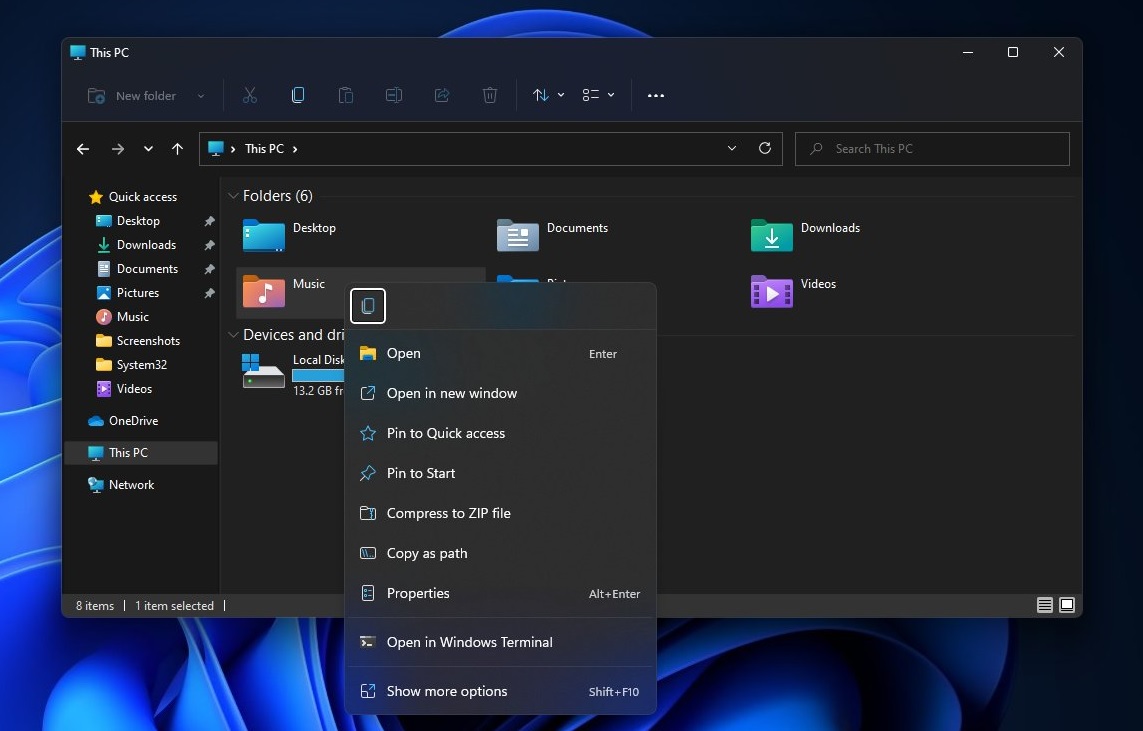 In addition to better usability, Windows 11's new context menu also promises better performance.
As you're probably aware, the classic menu has grown in an unregulated environment since Windows XP and many commands rely on File Explorer (Explorer.exe). Microsoft doesn't allow users to customize the context menu or prevent apps from adding new options to the menu.
This causes performance and reliability issues on Windows 10 and older versions.
With the new "Show more options" option, Windows 11 will load the classic context menu in a way that will not affect the overall performance of the system. The legacy context menu commands haven't been removed entirely and apps that rely on older APIs will continue to work via this new option.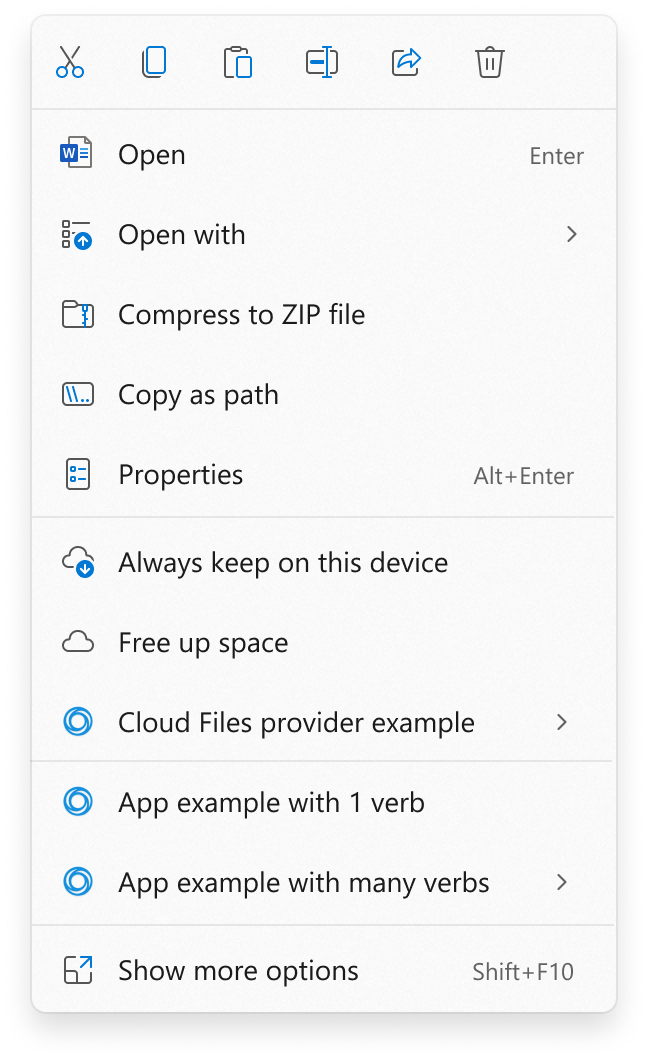 In addition to performance improvements, common Windows commands are now placed at the top of the modern menu. As you can see in the above screenshots, the new context menu comes with common commands – cut, copy, paste, delete and rename.
Similarly, Microsoft is planning to group "Open" and "Open with" options to reduce clutter, and the "refresh" button has been restored for those who need to refresh their desktop/folder contents frequently.
Windows 11 share dialog is getting better
Additionally, the built-in share dialog for apps like Microsoft Edge has also been improved in Windows 11.
The interface has been updated and users can now easily discover their apps or settings under the Nearby sharing area. For example, if you use the Mail app and it's linked to multiple Outlook or Gmail accounts, you can now easily discover the first entry in the contacts to send an email to yourself.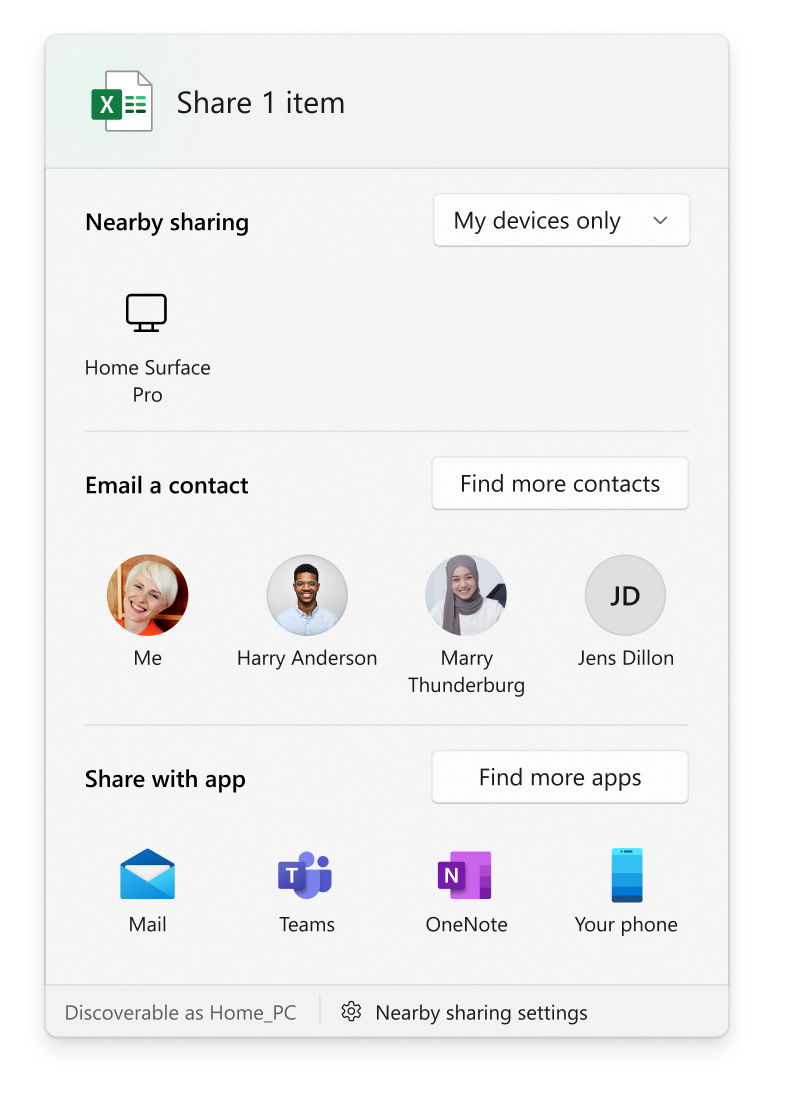 Previously, Share dialog was exclusive to Microsoft and UWP apps. With Windows 11, Microsoft is allowing all platforms including unpackaged Win32 apps.
In addition to UWP and desktop apps, Microsoft Edge PWAs will also support new Share dialog if they use the Web Share Target API.
Source: windowslatest