Windows 11 is now available for supported PCs, but only some users are seeing the option to download the new operating system when they check for updates on Windows 10. That's because Windows 11 is being rolled out in stages and rollout is expected to end by the summer of next year.
According to the support document, Microsoft has released a Windows 10 OOBE update titled "KB5005716" to enable a new upgrade experience to Windows 11 Home or Professional. However, there's a catch – this process requires users to reset the device or clean install Windows 10.
As it turns out, Windows 11 OOBE upgrade process has been designed for new devices running the recent versions of Windows 10 version 2004, 20H2, 21H1, and even 21H2 (which is expected to launch later this month or next month). Of course, you'll need an active unmetered internet connection to download the KB5005716.
KB5005716 is available for recent versions of Windows 10 version 2004 or later and it is downloaded during the OOBE screen only, which means you cannot download it manually from the Microsoft Update Catalog.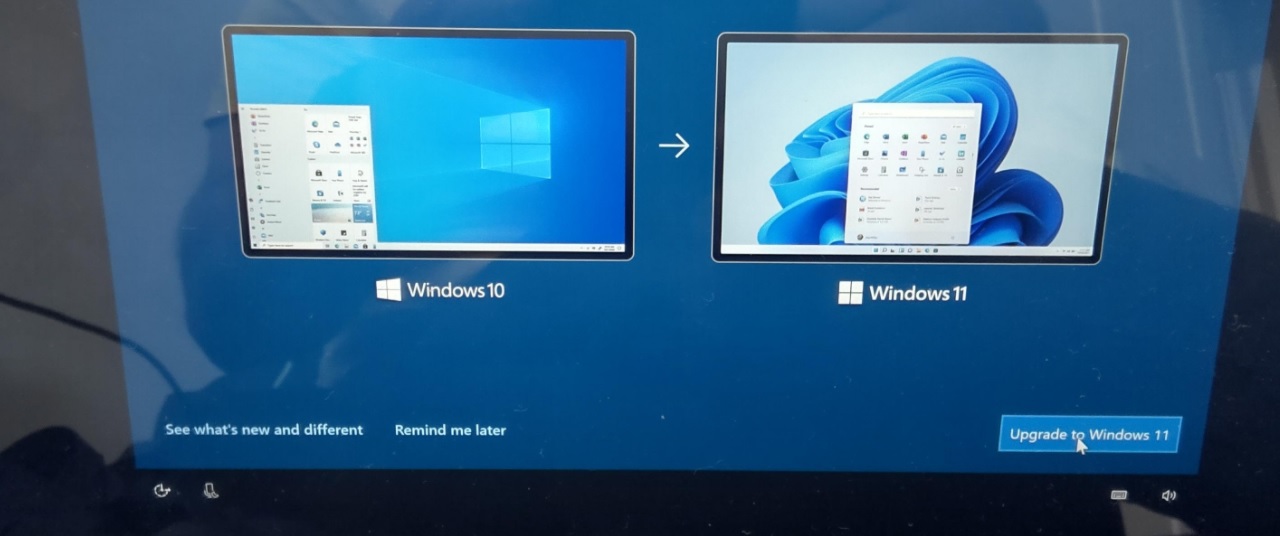 As you can see in the above screenshot, when you have an active internet connection and KB5005716 cumulative update installed, you'll have the option to choose between Windows 10 and Windows 11 during the OOBE (initial setup experience).
Remember that this method will work on supported PCs only and it's particularly helpful on products like Surface Pro X.
That's because Windows 11 Update Assistant is not supported on ARM CPUs, and ISO generated using Media Creation Tool is not ARM64 compatible, so there are only two ways to install the new OS on ARM PCs – Insider program and OOBE (requires a reset).
So if you reset any supported hardware, the OOBE experience will download a cumulative update that includes the "Upgrade to Windows 11" feature. This would allow the device to download Windows 11 during the initial setup experience, and the device will boot straight to the desktop.
KB5005716 will be applied during the Windows 10 OOBE process if:
Your device is officially supported.
Internet connection is available during the OOBE.
You've Windows 10 version 2004 with KB4586781 (Build 19041.630) and optional update KB4580364 (Build 19041.610). If you're on version 20H2 or later, no additional updates are required.
Of course, Windows 11 OOBE upgrade process may or may not work for everyone, so if you need the new operating system today, you should download Windows 11 ISO and perform an in-place upgrade or clean install instead.
Source: windowslatest