Driverless delivery vans could be operating on UK streets by 2023, if Oxford-based tech company StreetDrone gets its way.
High Street retailer Wilco has just taken a £3m stake in the firm through its investment arm WilkinsonFuture, and is hoping to be able to trial driverless on-street deliveries in a project sanctioned by Oxford City Council within a couple of years. Current legislation prohibits driverless vehicles from public roads, but talks are ongoing with relevant legislative bodies to enable a trial to go forward.
The nifty-looking, last-mile delivery electric vehicle in these computer generated images is based on the Renault Twizy. But unlike the Twizy there's no room for a driver and a passenger. Instead, StreetDrone says remote operators will be able to monitor and take over control of the vehicle using video and wireless technology, should they run into trouble. Not that they'll run into it very fast, as speeds are set to be limited to 20mph or less. Charging is likely to be from inductive pads set into the road or pavement at key points.
StreetDrone's founding partners are entrepreneur Mike Potts and former McLaren and Super Aguri F1 engineer Mark Preston, who first got into the delivery business together doing paper rounds aged 13. The childhood partners reunited to set up StreetDrone and, in case anyone is wondering, ardent motorsport enthusiast Preston is not interested in creating autonomous mobile chicanes for drivers on busy roads.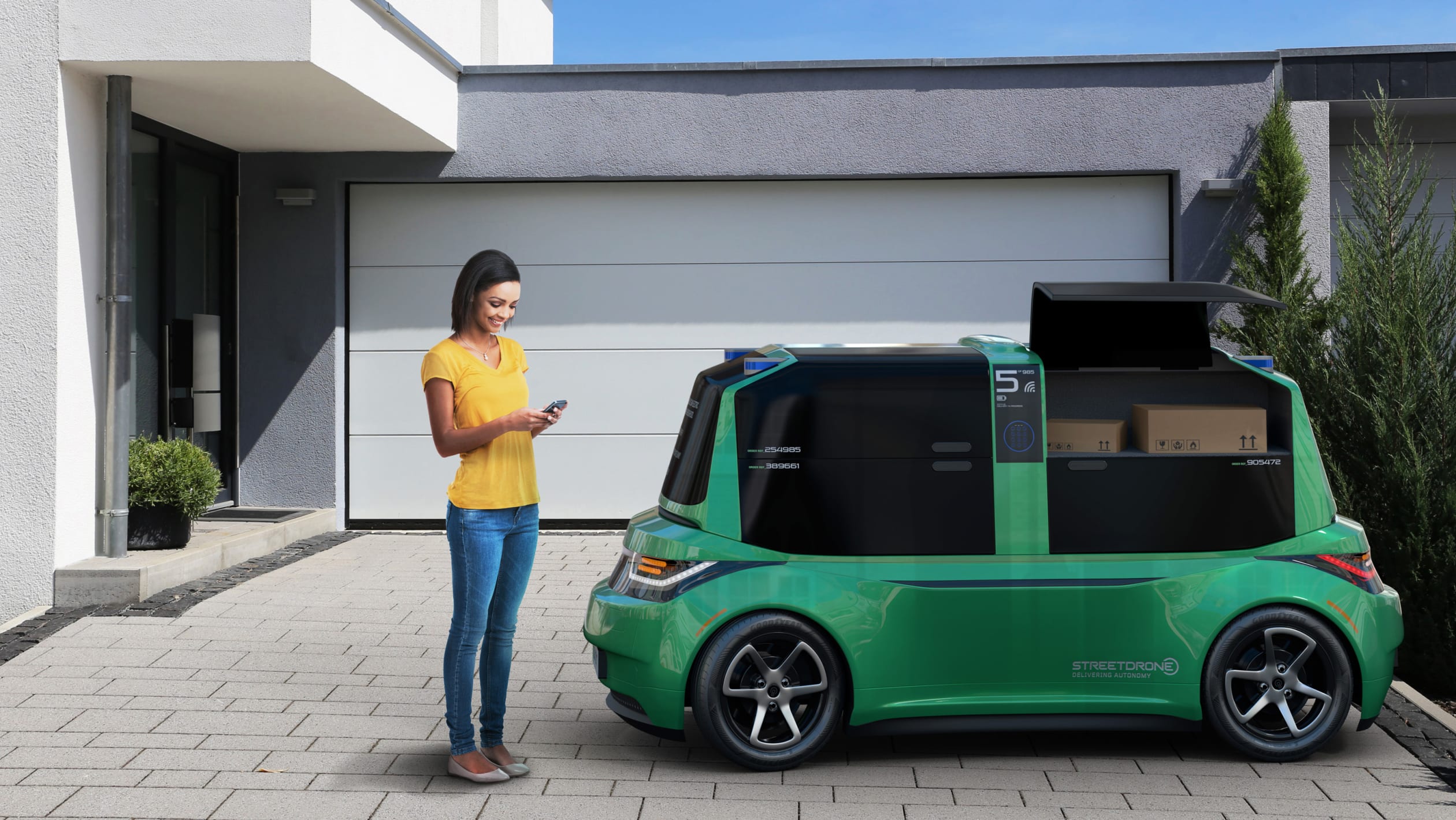 "We're definitely not focused on these things driving on the motorway or busy town centres, because the technology isn't nearly advanced enough" he says. "Instead we're looking at suburban environments and new build housing estates where this sort of 'last mile' delivery can bring real value."
Even if the trial goes ahead, StreetDrone reckons we could still be ten years away from seeing even low-speed vehicles like this operating routinely in low-traffic density areas. As for driverless passenger cars operating in 'normal traffic', the pair are pretty sceptical.
"We'll leave that to others," says Potts. "By our estimation Waymo have spent between $3-5bn on trying to make driverless passenger cars work, and haven't been able to do it yet." In fact, argue Potts and Preston, it's hard to see driverless passenger cars making any real headway for "several decades", even while local delivery systems take off.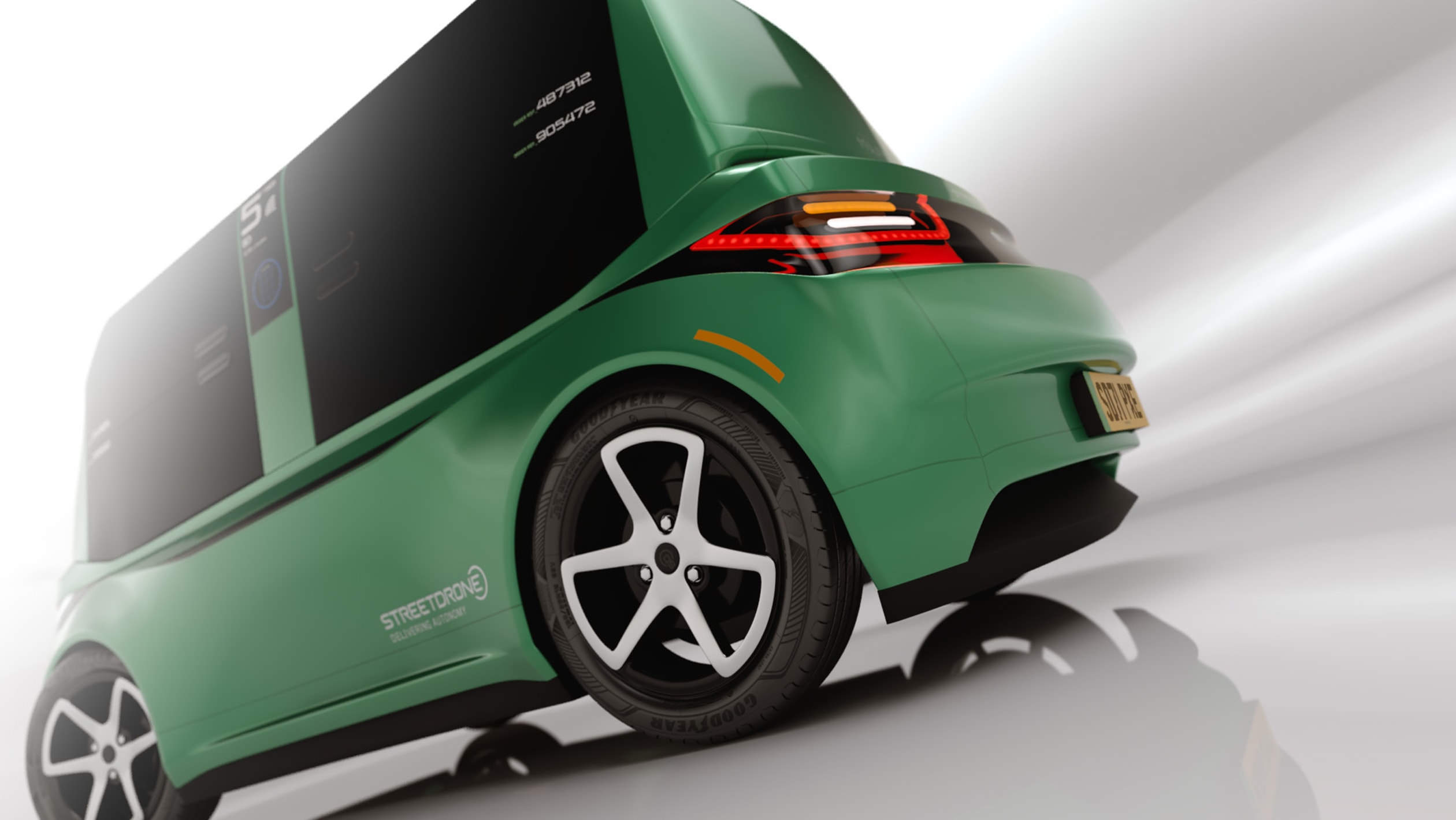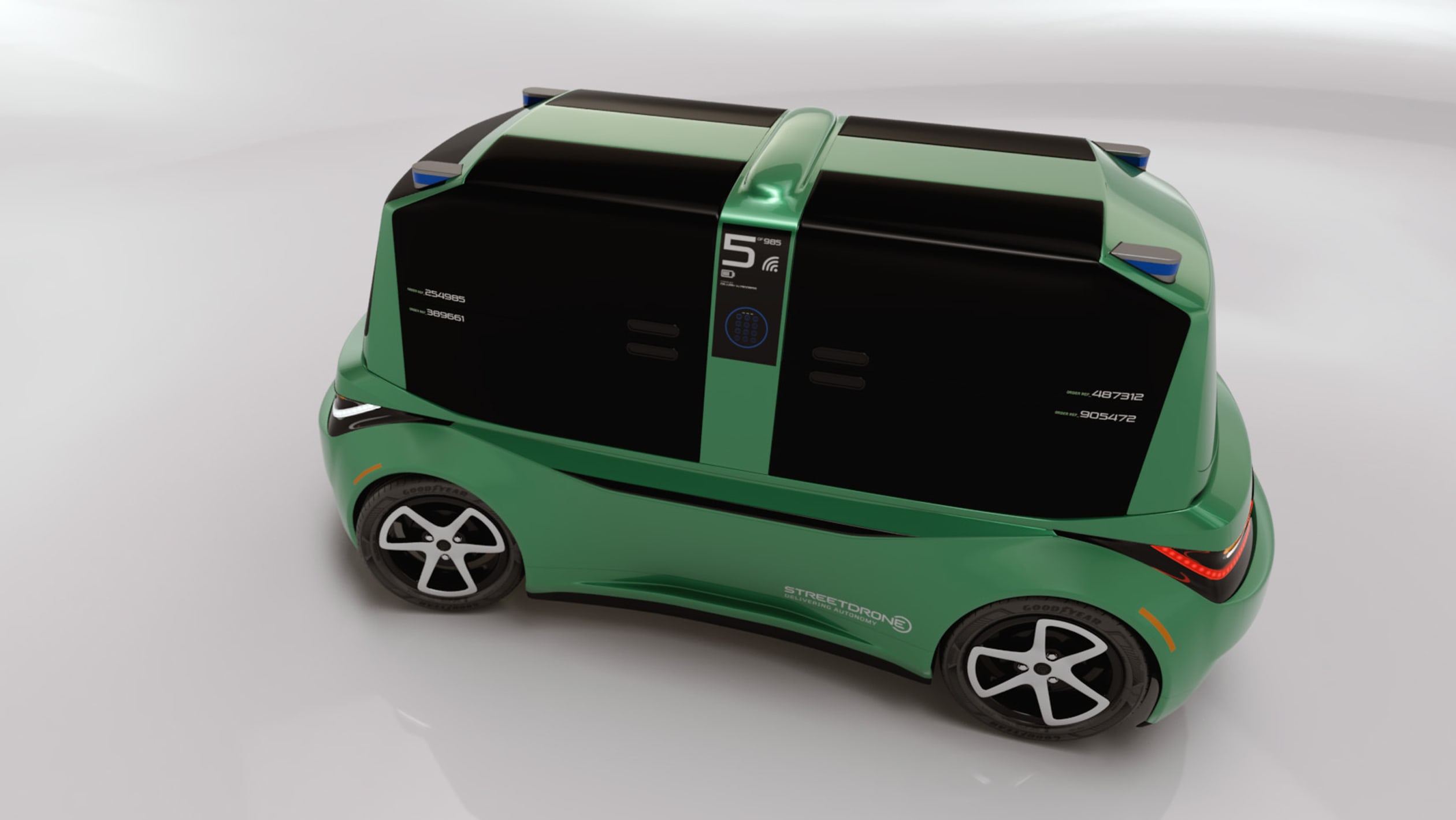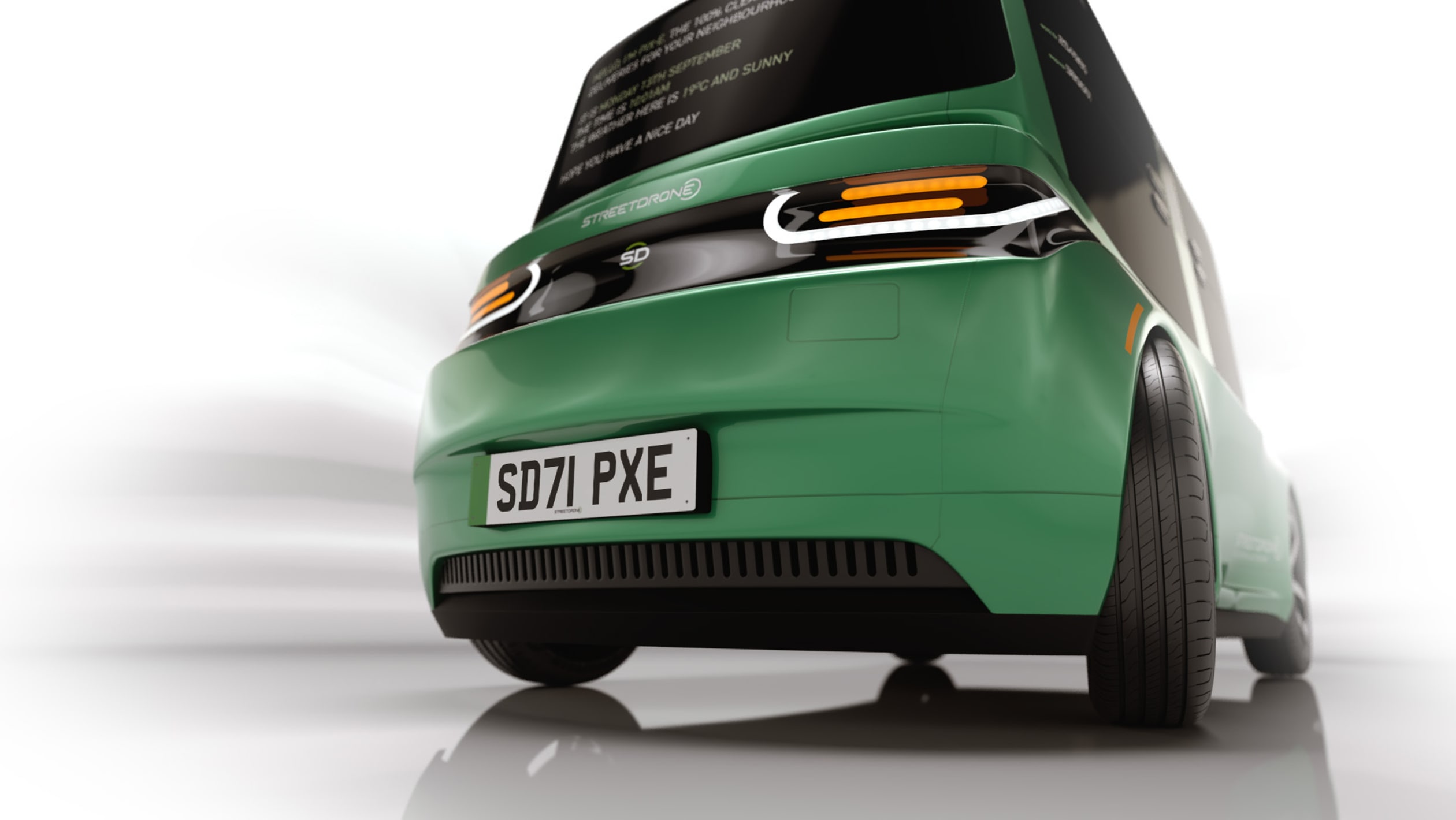 Source: autoexpress