Earlier today (13th July 2021), Master Lu released its rankings for PC hardware. In this list, CPUs were listed for both desktops and notebooks with AMD dominating the list in performance, while Intel still leads in terms of sales.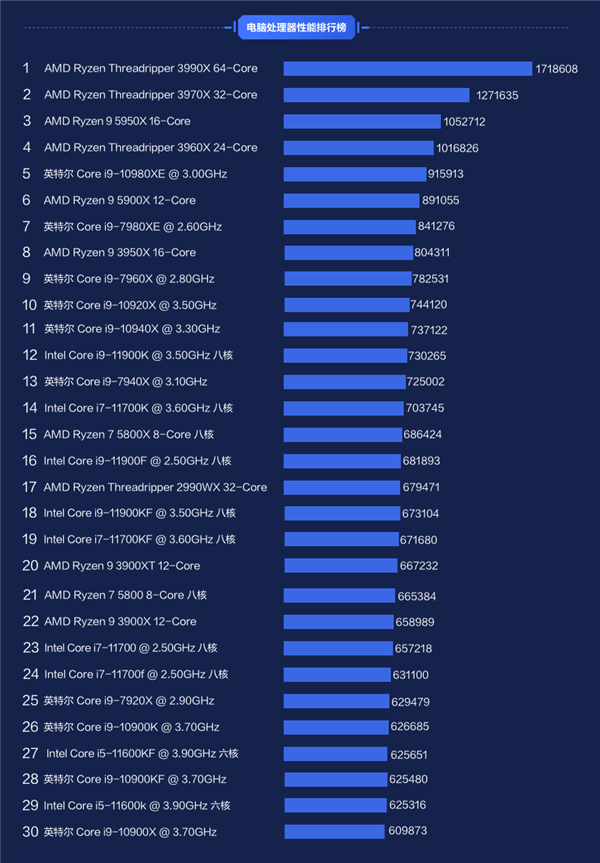 For those unaware, Master Lu is a popular Chinese benchmarking platform, which also ranks smartphones as well. Now, its latest CPU benchmarking results for various processors reveal that Team Red has dominated the list in terms of performance. This holds especially true in the desktop CPU rankings, where it holds absolute dominance. While it does lose to a Team Blue chip for the top spot in notebook rankings, the rest of the top 5 CPUs are from AMD.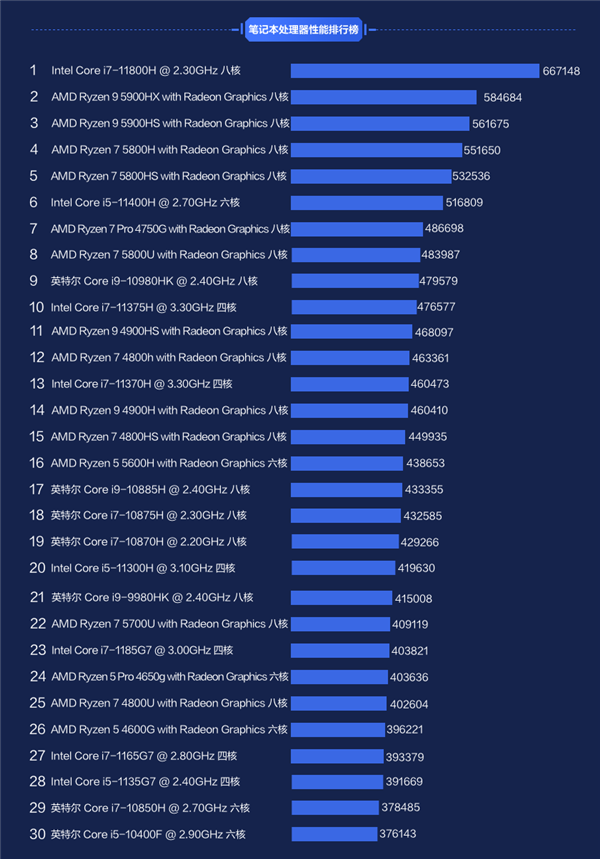 In the PC list, the Ryzen Threadripper 3990X with 64 cores sat on the throne scoring 1718608 points. The second spot went to the Ryzen Threadripper 3970X with 32 cores came in second with 1271635 points, while the Ryzen 9 5950X with 16 cores came in third with 1052712 points. Another 24 core Threadripper CPU arrived fourth and the only Intel processor in the top 5 was the i9-10980XE with a score of 915913 points. On the notebook list, the Intel Core i7-11800H had a comfortable lead with 667148 points, while the runner up Ryzen 9 5900HX only scores 584684 points. Although, the rest of the top 5 spots are only comprised of AMD processors.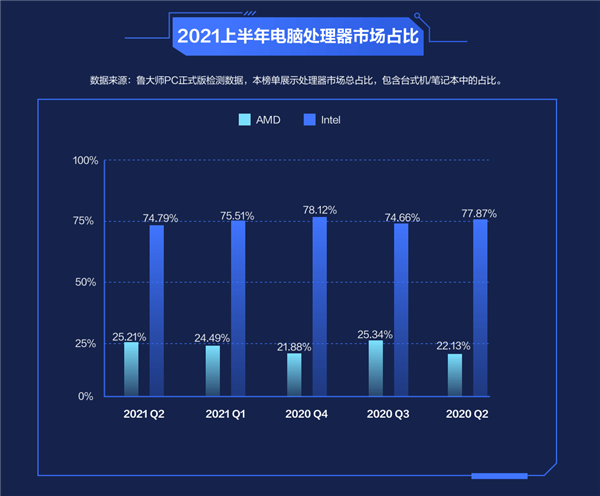 This listing highlights the leaps AMD has made in processing power in its chips in recent years, which has enabled it to surpass Intel on various fronts and even regain footing in market share. Although, Intel still leads the market in terms of sales, accounting for around 70 percent of all desktop processor sales across the globe. While AMD's market share in the notebook segment is better than its desktop counterpart, Intel still holds over 60 percent market share.
Source: https://www.gizmochina.com/2021/07/13/amd-dominate-masterlu-cpu-rankings-intel-leads-sale/