At first glance, describing the new 2023 GMC Yukon Denali Ultimate isn't too difficult: announced today, the new SUV is simply the most premium version of the Yukon that the automaker has offered. It's the second outing for this strategy, GMC having sensibly applied the nameplate first to its best-selling Sierra pickup back in October 2021.
The 2022 Sierra Denali Ultimate promised to be the most luxurious and advanced iteration of the pickup so-far, building on what had already been considerable sales success of the "regular" Denali trim. For the 2023 Yukon Denali Ultimate, it's the three-row SUV that gets the elevated treatment, a single trim that represents the best of what GMC is capable of.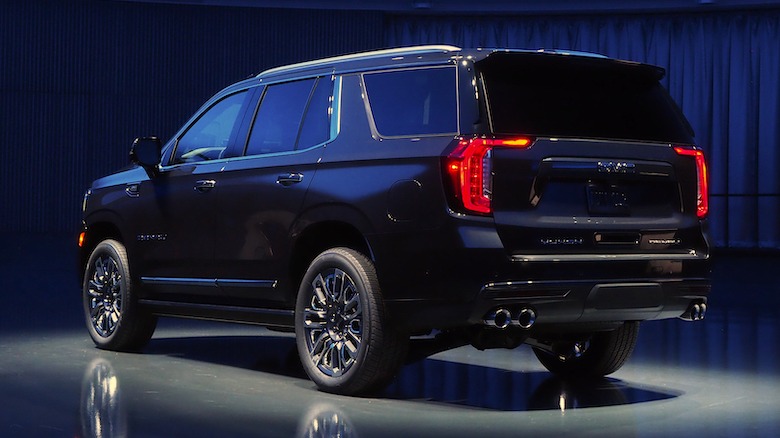 In short, you're either going to like it or not. Unlike with the standard Denali SUV, where there's a relatively wide choice of wheels, interior trim, and upholstery colors, when you buy a Denali Ultimate you're buying into GMC's designers' vision of the "best" configuration. Really, your main choice boils down to exterior color.
An SUV with presence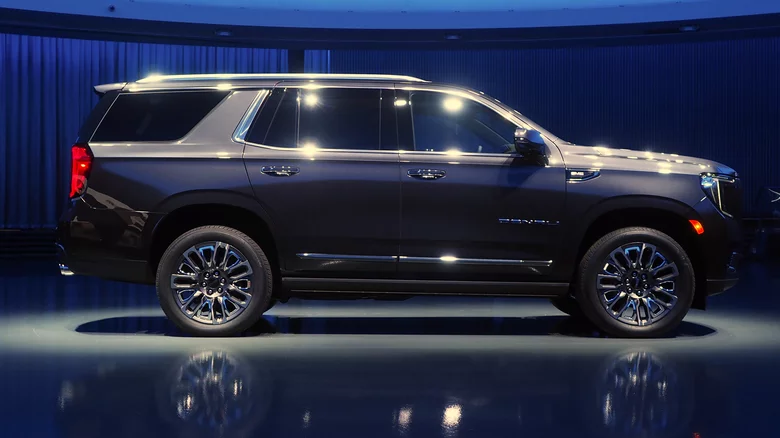 On the outside, that means the brightwork is mostly swapped for Vader Chrome, a black-smoked finish that somehow manages not to fall foul of Disney's branding lawyers. The GMC logos are tinted to match, another exclusive for Denali Ultimate cars, as are the 22-inch seven-spoke machined wheels. They have dark painted pockets against bright chrome accents, matching more polished bright chrome along the window and door panels.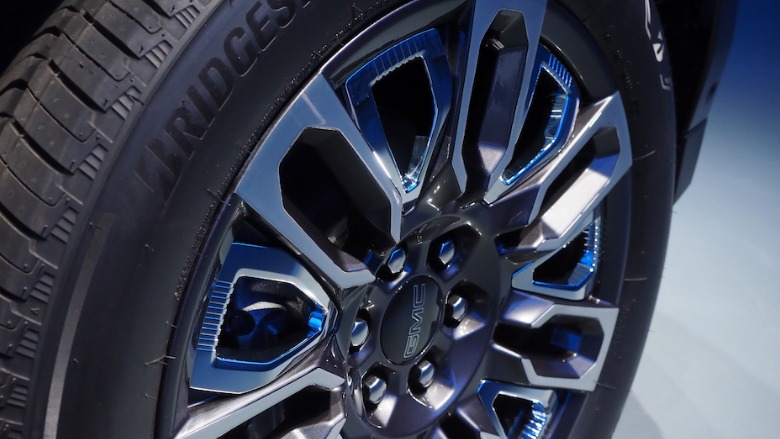 GMC's badging changes are minimal. There's no "Denali Ultimate" logo specifically, apparently an intentional decision as the Denali brand commands so much recognition already. Those in the know, however, will spot things like the Vader Chrome front logo, where every other Yukon would bear the more usual red badge.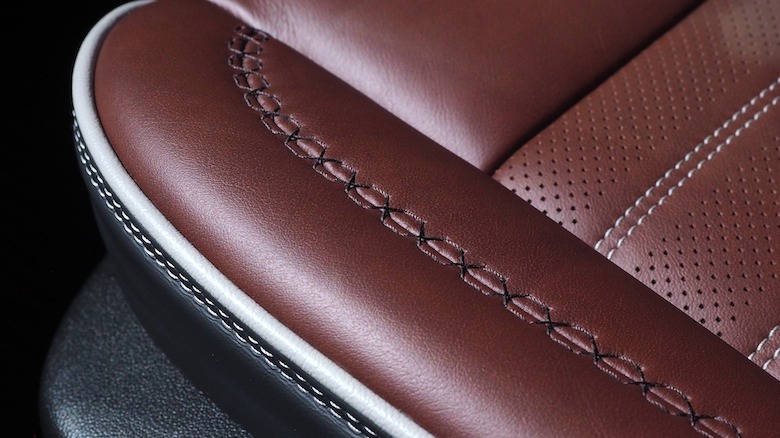 The interior is similarly distinctive, if you know what you're looking for. There's full-grain Alpine Umber leather across all three rows, complete with plaited contrast stitching. The aluminum trim is real, as is the open-port Paldao wood. GMC then laser-etches topographical maps — based on Mount Denali — onto the wood, finishes them with etched geographical coordinates, and then gives the seat-backs matching patterning.
Familiar, but elevated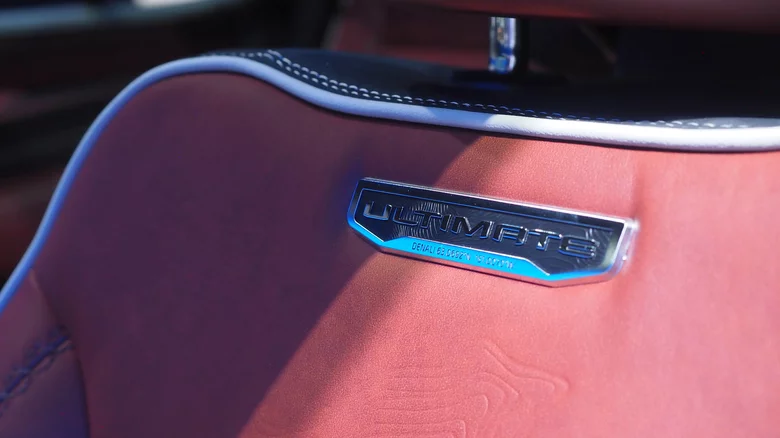 It's not a wholesale shift from the Yukon Denali we already know. What stands out, though, is how considered it feels; almost as though, by forcing the design team to pick just one configuration rather than preparing a whole portfolio for customers to sift through, they've created a more distinct personality for the Yukon overall, rather than just a reinvention of it. It's all very pleasant, but it's not going to scare off dyed-in-the-wool Yukon aficionados.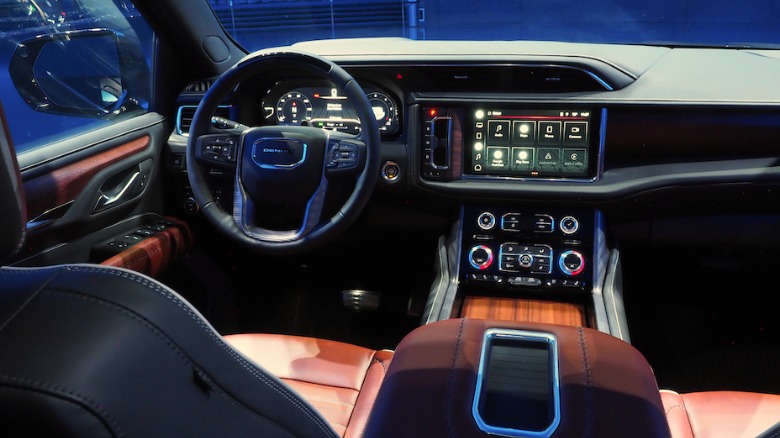 The same goes for the tech, familiar yet elevated. The front seats are 16-way power adjusting for the first time, and feature massage. There's an 18-speaker Bose Premium Series audio system, with headrest drivers and contrast stainless steel grilles. GMC's 10.2-inch infotainment system — based on Android — is standard, with wireless Apple CarPlay and Android Auto, Amazon Alexa built-in, and a wireless phone charger. The rear seat entertainment package is optional.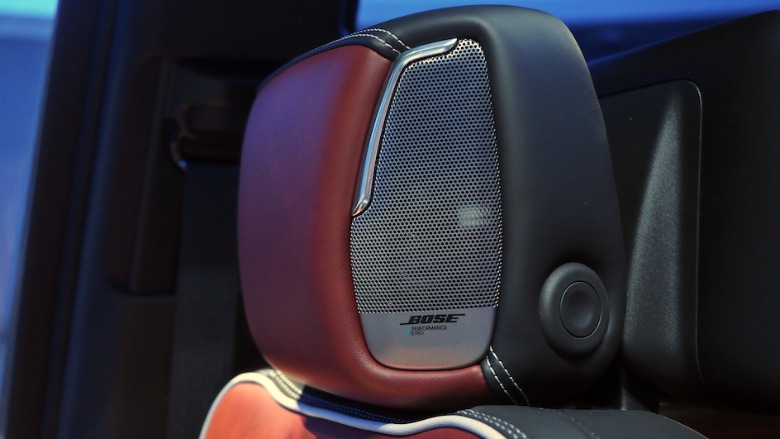 Also on the very short list of options is Super Cruise, GM's hands-free driver assistance system. As we've seen on the Escalade, Hummer EV, and other models, it allows for hands-off driving on 200,000+ miles of divided highway in North America. This is the latest iteration of the tech, too, complete with auto-lane-change and support for trailering. So far, the Denali Ultimate is the only way to get Super Cruise on a Yukon, and even then there'll be a need for patience involved: GMC says it's still constrained by the chip shortage, and so-equipped vehicles will arrive later in the model year. Having spent plenty of time with the system, I'd say Super Cruise is probably worth waiting for.
Closing the gap with Cadillac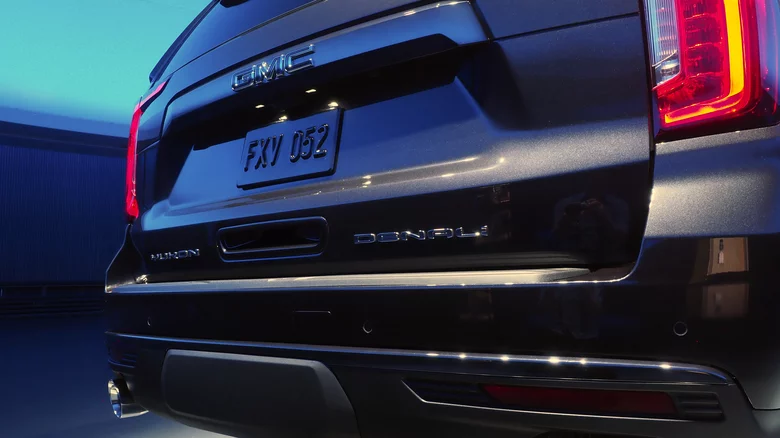 Where, you might ask, does the Yukon Denali Ultimate bring GMC in terms of its General Motors sibling, Cadillac? That's not a question the 2022 Sierra Denali Ultimate had to answer, given Caddy currently lacks a pickup, but this SUV version undoubtedly closes what gap there was between the Yukon Denali and the Escalade.
GMC's argument is that, while Cadillac is all about the luxury, the buyers that walk into its dealerships haven't forgotten usability too. If there's a "typical" Denali shopper, it's usually someone who wants high-end materials along with high tech, but who also expects to be able to take their truck to a work site still. The Denali Ultimate can't stint on high-end finishes, but they need to hold up to daily use.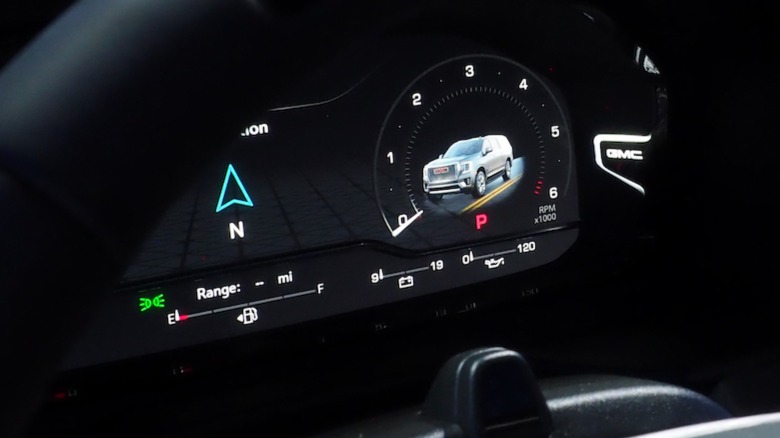 The engine options — indeed, the whole drivetrain — reflect that. Effectively unchanged from the Yukon Denali, there's the choice of a standard 6.2-liter V8 with 420 horsepower and 460 lb-ft of torque, or the Duramax 3.0-liter Turbo-Diesel with 277 horsepower and 460 lb-ft of torque; either way, there's a 10-speed automatic transmission. Magnetic Ride Control, Air Ride Adaptive Suspension, and the Active Response 4WD system with an electronic limited-slip diff and two-speed transfer case are all standard, too. In short, it should go just about anywhere the rest of the Yukon family can, even if the Yukon AT4 might still have a slight edge.
A measured trim spread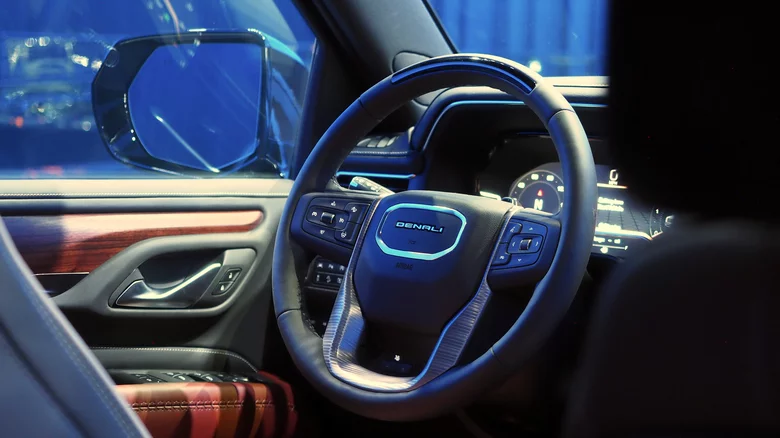 As for where the Denali Ultimate nameplate goes next, that's something GMC is — unsurprisingly — tight-lipped on. Certainly, there are other potential candidates in the automaker's line-up, and with average transaction prices for SUVs and trucks on a seemingly unstoppable rise, adding even more prestigious versions undoubtedly makes good business sense.
What GMC will say is that it doesn't see every car getting a Denali Ultimate version. That's probably good business sense, too, given over-exposure could end up diluting the branding in the process.
Can GMC make Denali Ultimate more than just a trim?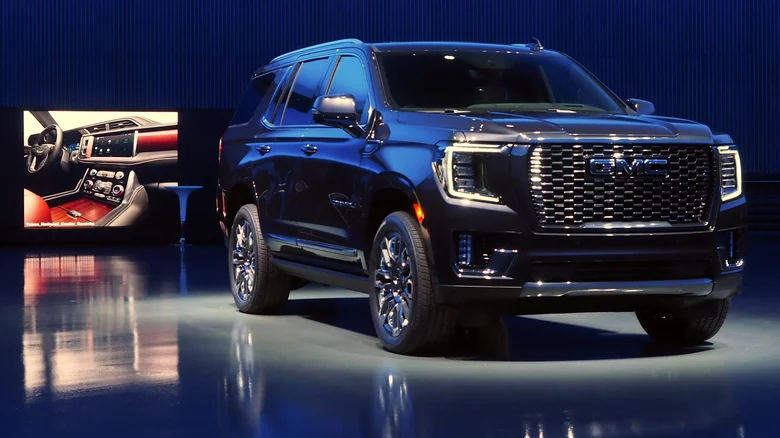 GMC's biggest challenge may be in communicating just how special a Denali Ultimate actually is. There's clearly been a huge emphasis on not only using authentic, quality materials but making their selection a conscious choice in the cabin, for instance. Trying to tell that design story in a way that encapsulates the effort and consideration there may be a challenge in a typical dealership environment.
It's not going to be an especially pressing problem, at least to begin with. Right now, GMC is — like most automakers — finding eager buyers for every vehicle it can build. It won't be drawn on how many Yukon Denali Ultimate it plans to make this model year, and it's a "limited edition" only in so far as that there's a finite number the automaker currently has capacity to build. There's no artificial cap on production, however.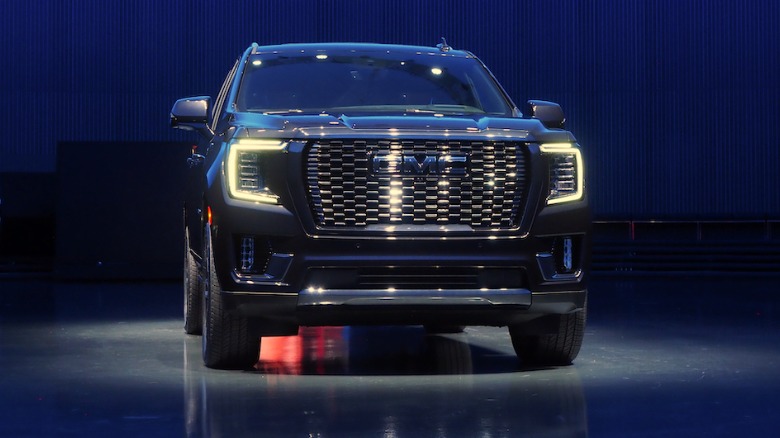 If the Denali Ultimate nameplate is going to be a halo badge, rather than just an aspirational "flagship" trim for those who want their neighbors to know quite how wide they opened their wallet, though, the story needs to be right too. Pricing will be confirmed closer to the SUV's arrival this fall, though think somewhere comfortably north of a Yukon Denali 6.2L's roughly $75k starting price. GMC will undoubtedly sell every last one, that's not in question. What remains to be seen is if the automaker can fully capitalize on the potential of its new trim, and get the balance struck by designers and engineers the credit it deserves in the process.